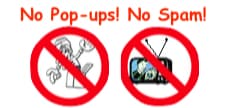 World's top finishing resource since 1989
Chime right in - No login req'd
topic 29707
Coating Magnesium
2004
We are trying to protect magnesium prior to painting without much success. We have soaked the part in a chromic acid-sodium nitrate solution for 5 mins. Then soaked in a sodium dichromate -sodium sulphate sol. for 5 mins. Rinsing between dips. The part developed a heavy smut after the first sol. but no dull golden to dark brown coating after the second solution. Can you offer any assistance on where we may be going wrong?
Frank Dunleavy
aerospace plating shop - Dublin, Ireland
---
2004
If you could obtain a copy of this specs- AMS 2475 (magnesium chemical film treatment) , you may have a good idea on what to do.
Asyong Salungga
Aluminum surface finishing - Toronto
----
Ed. note: We also have an FAQ on magnesium finishing on-line here.