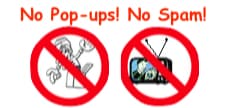 World's top finishing resource since 1989
Chime right in - No login req'd
topic 29696
Poor plating results on steel sand-blast parts
2004
Out-sourced some steel parts for black zinc plate at a local plating house. When received back, the finish appeared nothing like zinc plate, but rather a flat black chalk like finish that scratches rather easy. These parts were sand-blasted previous to plating. My question, is this a typical result to expect as a result of the sand-blasting. What can we do to prevent this from happening again? Thanks so much for any and all replies.
Gary Allen
Engineering/Manufacturing - Binghamton, New York, USA
---
2004
Gary,
The brightness, gloss, of the finished product is influenced heavily by the condition of the base material. In this case, a sand blasted surface would be very hard to "brighten" during the zinc plating process. I would expect to see a matte black finish after chromating. And yes, the chromate will scratch easily, especially on a blasted surface. However, the finish should not be "chalky" or "powdery" or easily rub off. If you need a better looking finish, avoid blasting.
Steve Parkhurst
Job Shop - San Diego