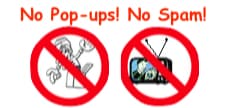 World's top finishing resource since 1989
Chime right in - No login req'd
topic 29689
Copper/nickel/tin problem with blistering
2004
We are having a lot of problems plating aluminum with copper/nickel/tin. The plating looks good, but then blisters either during bake out or when a soldering iron is applied. It appears that the copper is out gassing causing the blistering. We used this plating for years with no problems, then the plater closed, taking his secret with him. No one has been able to duplicate the prior success. Any ideas on why this is occurring?
Derek Chastain
aerospace manufacturer - Liberty, South Carolina
---
2004
There really isn't much to tell you, Derek, except that you need to find a plating shop who can do it :-)
There are principles involved in plating onto aluminum, revolving around the zincate or Bondal step, and the possible need for a chromic acid based desmutter, and the copper cyanide or copper pyrophosphate plating, but there is no one particular paragraph we could excerpt from the literature that would tell you how to solve the problem. Best best is to find a shop who specializes in plating on aluminum, rather than asking generalist shops to fool around trying to develop the process.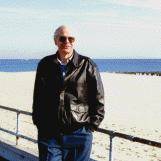 Ted Mooney, P.E.
finishing.com - Pine Beach, New Jersey
Striving to live Aloha
---
2004
The best long term solution , if allowable, would be to eliminate Cu and electrolytic nickel, and apply electroless nickel as the base coat. 200 µ" should be enough to pass your bake and solder requirements. If you must have the Cu, It may be hard for you to find a plater capable of putting Cu over AL and passing a bake test.( 450 f for 15 min. would be a tough test).
Good luck,
Steve Parkhurst
Job Shop - San Diego