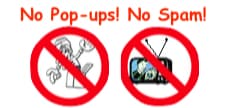 World's top finishing resource since 1989
Chime right in - No login req'd
topic 29684
Seems like plating but it isn't
2004
When I dip the iron rod without connecting the 1.5 to 6v battery it is plated like copper but when I take it out and rub it with a cloth it is easily rubbed leaving the black colour somewhat, what shall I do.
Shakya P.
student - Kathmandu, Nepal
---
2004
You have got what is called an "immersion coating". This is obtained when a less noble metal (in this case iron) is replaced by a more nobel metal (copper). The iron dissolves by forming Fe(x+), where x = 2 or 3 and releases a corresponding number of electrons. These electrons then attach themselves to the copper ions (Cu(2+)) to produce metallic copper. As you have found out, the adhesion of the copper is not very good and this is general and well known feature of some electroplating systems. To overcome the problem, the best way is to immerse your workpiece into the plating solution with the current turned on. This is called " live entry" and will significantly improve the adhesion of the metal.

Trevor Crichton
R&D practical scientist
Chesham, Bucks, UK