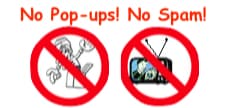 World's top finishing resource since 1989
Chime right in - No login req'd
topic 29679
Converting baumé to Concentration
A discussion started in 2004 but continuing through 2017
2004
Q. I have hydrochloric acid that is labeled as being 22°Bé which I have found is Baumé. How do I know what concentration this solution is so that I can make a 5% HCl solution? Thanks.
Kristen MacKay
research assistant - Kelowna, British Columbia, Canada
---
2004
A. Someone will probably do your work for you, but you need to find it for yourself. "Lange's Handbook of Chemistry" [affil. link to book on Amazon], the "CRC Handbook of Chemistry & Physics" [affil. link to book on Amazon], Perry's "Chemical Engineers Handbook" [affil. link to book on Amazon] and a few others all have conversion charts. The next problem is 5% of what?. Many would equate this to 5% by volume of reagent quality HCl, which is 37% by weight hydrogen chloride in water. Also is it 5% by volume (of what) or 5% by weight (of what). If this is for a chemical analysis, there will be a listing (in the front or the back of your analysis source book) of the strength and or purity of each chemical.
James Watts
- Navarre, Florida
---
2004
A. That was a very good and educative reply by James Watt; but it seems (and I'm probably wrong) that only HCl's strength is measured in Baumé?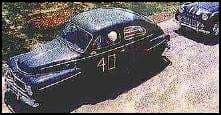 Freeman Newton [dec.]
White Rock, British Columbia, Canada

(It is our sad duty to advise that Freeman passed away
April 21, 2012. R.I.P. old friend).

---
2004

A. Actually, the concentration of a lot of acids ( HNO3, H2SO4, HCl, etc.) are measured in degrees Baumé (heaviness scale).

James Totter, CEF




- Tallahassee, Florida





---

2004

A. Nitric acid is also sold by baumé. Sulfuric is frequently sold by % or by specific gravity, but I bet someone sells it by baumé. Reagent grade HCl (muriatic) is sold by %.

James Watts




- Navarre, Florida




---

Baumé scale
A. Hi. Just to complete this sub-thread before moving on, Baumé is an old scale invented by Antoine Baumé whereby the strength of acids is expressed by their relative weight. According to Wikipedia , the relationship between specific gravity and baumé at 60 °F is:
s.g. = 145 / (145 - °baumé)
Some references use 144 rather than 145. But in any case, since the only unit in the formula is specific gravity, the units for baumé are the same as for specific gravity, which is to say it's a pure number not dependent upon metric system vs. inch-pound system.
Regards,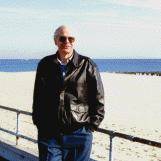 Ted Mooney, P.E.
finishing.com - Pine Beach, New Jersey
Striving to live Aloha