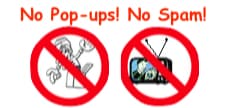 World's top finishing resource since 1989
Chime right in - No login req'd
topic 29672
Technology for plastic coating on Metal - Mild steel
2004
Q. We are leading manufacturers of steel furniture for Educational Institutions and Hospitals. We have our own powder coating unit. Now we want to coat steel furniture with plastic. We do not know the technology. Hence this request. I request you to help me in this regard.
Thanking you,
Shambu Basavanal
Mfrs: Steel Furniture - DAVANGERE, KARNATAKA, INDI
---
2004
A. Dear Shambu,
I am curious as to why you would want to change from a thermosetting powder to a thermoplastic powder for steel furniture. I can see no advantage for this. If you are having problems with steel defects I would suggest moving to a textured thermosetting powder coating.
Drew Devlin
- Lincolnshire
---
2004
A. As the previous respondent said, that seems a strange move towards thermoplastics. Maybe you want thicker coatings? Similar application equipment can be used to spray thermoplastic powders, but the steel needs preheating before spraying. If your plant is configured this way it might be possible to do it with the plant you have now. Speak to powder suppliers.

Geoff Crowley
Crithwood Ltd.

Westfield, Scotland, UK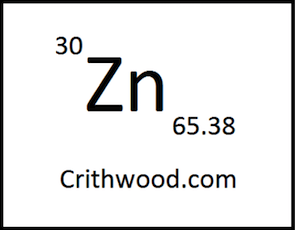 ---
2004
A. Hi,
One reason to change to a thermoplastic (Nylon) when coating hospital furniture would be it's anti bacterial properties although there are (covered by worldwide patents) anti bacterial polyester powders now available.
Terry Hickling
Birmingham, United Kingdom
---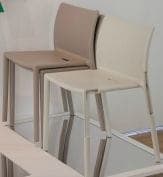 November 19, 2011
Q. Hi,
We manufacture welded steel tube furniture and want to plastic coat our new outdoor dining range. Please advise on what technology is the simplest and would give very thick matte/gloss finish. You can check out the kind of finish we want =>

Thanks
IKPEME Ikpeme
- Calabar, Nigeria
---
June 11, 2012
Q. Dear Sir,
We have to plastic coat the SS trays for tool handling. Please give the plastic coating type which will withstand up to 150° and is also chemically resistive.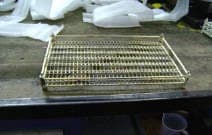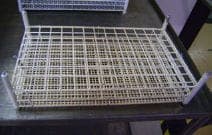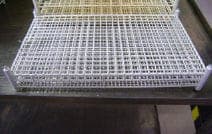 Thanks and Regards.

Dattatraya Dixit
- Jamshedpur, Jharkhand, India
---
July 28, 2012
A. Nylon coating on basket is advised to perform at the asked temperature and also chemical resistance up to normal solution strength.
dilip deshmukh
coatings - Pune, Maharashtra, India