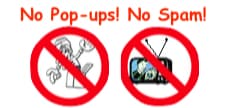 World's top finishing resource since 1989
Chime right in - No login req'd
topic 29652
Corrosion Prevention - Alloys
2004
I am a high school student and I am doing a research project on corrosion. I was assigned to study the method of prevention using alloys. I am finding it very difficult to find helpful webpages that are informative and not commercial.
The four questions are:
1)How does this method prevent corrosion?
2)How effective is this method in preventing corrosion?
3)How expensive is this method of prevention?
4)How and where is this method of prevention used?
If anyone could help me with some answers or helpful informative websites that would be amazing!
Jennifer B.
student - Calgary, Alberta, Canada
---
2004
From the way you've phrased your posting, Jennifer, I don't think you really understand your question and what you are trying to do. You might ask your teacher for clarification.
The web is a great way of finding certain types of information, but it is inferior to books for studies of the kind you are doing here.
I would suggest that you go to the library and get a book about stainless steel, or at least a book about metal that has a chapter on stainless steel, and everything will become very clear to you in minutes. Best of luck.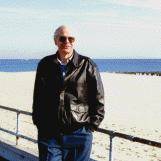 Ted Mooney, P.E.
finishing.com - Pine Beach, New Jersey
Striving to live Aloha
---
2004
Every acid respond on different manner to different alloys .Your question is not specific.
mazhar ulislam
researcher - pakistan