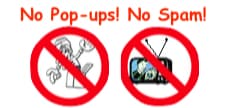 World's top finishing resource since 1989
Chime right in - No login req'd
topic 29651
What are iron nails coated with
2004
What are iron nails coated with? My science group wanted 2 test the acidity of coke, how much coke removes rust. So we bought some iron nails. We first rust the nails, but we found out that if we touch the rust on the nails, the rust comes out.
fbi
student - Singapore
---
2004
Iron nails are usually covered in zinc therefore won't dissolve in Coke.
Steve Carms
- Sydney
---
2007
Nails are made from spools of wire. Zinc coating can be applied like other coatings but not all nails are zinc coated. They can rust if not coated with zinc but I don't know what other coatings are used. Hope that helps.
John Lamendola
- Greer, South Carolina