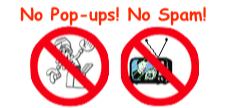 World's #1 finishing resource since 1989
Built on your Q&A's - Chime Right In
A No-Registration / No-Login Site
topic 29643
Cleaning a church bell
A discussion started in 2004 but continuing through 2019
2004
Q. Our church has a bell that is on display outside of the church itself. We would like to make it look a little better, made of solid bronze, it is no longer used, but was made when the church was erected and established in 1854. Do you know of anything we could use to make it look better? We cannot afford to have it done professionally, so any suggestion would be greatly appreciated. I've read about Patina, etc. Also understand it is a disease bronze gets when out in the elements. Someone suggested boiling distilled water, also mixing salt vinegar flour to make a paste? Can you help me?
Thanks. Mrs. Easley
Marlene C. Easley
a volunteer - Kittanning, Pennsylvania, USA
---
2004
A. Simplest and cheapest way of bronze cleaning and maintenance is rubbing with olive oil(you can mix it with gasoline ,one part oil and up to 9 parts gasoline or white spirit/or sunflower or peanut oil/).
Good luck!
Goran Budija
- Zagreb, Croatia
---
2004
A. Another method (non toxic) we use on the ships, is to use bug juice...more commonly called Kool Aid. Let it soak for a few hours, and then buff with Nevr-Dull [affil. link to info/product on Amazon]. I realize the bell could be rather large so you will have to buy a container large enough to soak it in. Maybe a small kids wading pool, or soak it in a deep sink. hope this helps.
Michael Messer
US Navy - Milton, Florida, USA
---
2004
Q. Just how safe is it to be mixing gasoline and olive oil? Don't like the idea of playing with gasoline anyway! Any other suggestions? The bell weighs 1632 lbs, and the year it was donated was 1865. We just want it to look better, I think it is probably too far gone to fix it up right. Please advise. Thank You.
Marlene C. Easley
- Kittanning, Pennsylvania, USA
---
2004
Q. Hello,
Just wanted to confirm that I received the suggestions, just kidding about playing with gasoline, will try it first, but on the back side of the bell outside. It does have some small holes in the thickest part. Anything would be better than what it is now. Our Priest is very glad to have a response, it was his suggestion that we look for an answer in cleaning the bell up. Once again, thank you all for co-operating. We appreciate it.
Marlene C. Easley
- Kittanning, Pennsylvania, USA
---
2004
A. You can use only oil, without gasoline.
Good luck!
Goran Budija
- Zagreb, Croatia
---
---
September 17, 2019
Q. Can the oil clean a Bell that is damp for years? What if I sandpaper it?
Alagoa Raphael
Church - Nigeria Bayelsa , Nembe
---
September 24, 2019
A. Try acetone or pure alcohol, after that you can try oil. Remove any surplus oil with paper towel or cotton rag ... Hope it helps and good luck.
Goran Budija
- Zagreb, Croatia
---
September 29, 2019
A. Please, please, PLEASE do not use acetone.
If you hesitate to use gasoline remember that acetone is much more flammable. White spirit (stoddard solvent) is a better bet if you must.
I am sure you have heard of the problem with Notre Dame (Paris) without introducing an additional major fire hazard.

It is unlikely that you can achieve a reasonable clean without taking the bell down to work on it.
I would try a buffing wheel on an electric drill followed by a clear spray on lacquer to preserve the finish.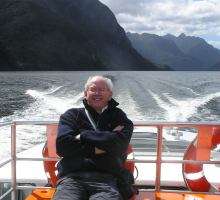 Geoff Smith
Hampshire, England