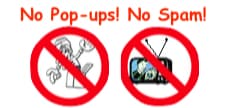 World's top finishing resource since 1989
Chime right in - No login req'd
topic 29641
Removing heavy corrosion from aluminum aircraft
2004
I own a Cessna 150 1967 that has a plan metal finish. That finish is badly corroded. The corrosion is like a crust. I have used 360 grit Sandpaper [affil. link to info/product at Rockler] to cut through it. Once crust is removed, subsurface seems to be ok. I have rivet heads that protrude above the flat surface. Rivet heads cannot be sanded. I have used an aluminum chemical truck cleaner that did remove some corrosion. Is there a chemical process that will remove the corrosion chemically? It would be a big help in cleaning around rivet heads. Originally I was going to use Alodine 1100, then polish the aluminum. If the surface is not good enough to polish, then paint will be the next option. Any information you can give me would be appreciated.
Thank you,
William John Koenig
hobbyist - Benedict, Maryland, USA
---
2004
You can try this simple formula:
25 gms sodium carbonate (washing soda) [affil. link to info/product on Amazon]
25 gms water glass
1 lit water
Good luck!
Goran Budija
- Zagreb, Croatia
---
2004
Mr. John Koeing:
Sounds like you have a serious case of corrosion in your hands. Considering you are talking about an aircraft, I would reference you to the FAA (Federal Aviation Administration)Advisory Circular (AC)publications. AC43.13 gives you a general view of typical "Repairs and Alterations", and specifically AC43-4A "Corrosion Control For Aircraft". Remember,these are 'advisories' only, and the information contained in these AC's is applicable to aircraft for which the manufacturer has not published corrosion control information, if they have, the manufacturer's corrosion control program takes precedence. You can probably access these two AC's through the FAA's web site, www.faa.gov.
Best wishes "."
Rusy Soria
- Norwalk, California