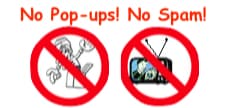 World's top finishing resource since 1989
Chime right in - No login req'd
topic 29636
Stainless Steel and Chlorides
2004
Dear Sir,
I have found your contact on the internet as stainless steel expert. Would appreciate your opinion for using of 316 SS needle valves for the natural raw gas service containing water with chlorides contents of 10,000 ppm in addition to carbon dioxide (12%) and hydrogen sulfide (100ppm) at the temperature of 150 deg-C.
I understand that for the continuous flow through the valve as per above defined conditions we cannot use the 316 SS valve. But we would like to know your expert opinion for the condition where the pressure gauge is installed at the down stream of the valve. The valve stands vertical upward to the flow assuming that only gas contact is possible to the valve body and its parts and flow is stagnant into the valve.
Aftab
petroleum company - Islamabad, Pakistan
---
2004
This is certainly too harsh for 316 stainless steel. IF you could prevent it from being exposed to the chlorides it might work, but we would recommend a better grade of stainless.


Lee Kremer
Stellar Solutions, Inc.

McHenry, Illinois