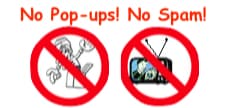 World's top finishing resource since 1989
Chime right in - No login req'd
topic 29633
Stains on stainless steel mirror finish surface
2004
Sir,
We are in the business of Tensile Membrane structures and use the steel and stainless structures as supporting members for our tent structures.
In the one of the tents in Egypt where we have used some stainless steel 316L mirror finish materials like plates and bolts, it started to have stains and red spots within one month of the installation period. Please advise reason for this behavior of mirror finish stainless steel and what is the procedure to prevent the formations of these stains and red spots.
Regards,
S. A Raheem
Engineering - Abu Dhabi, United Arab Emirates
---
2004
There could be a number of reasons for this. When you say "mirror finish" 316L do you mean that it was electropolished? If so, you should not get this unless you are exposing it to chlorides or salt spray. If it is not electropolished it could be because it was not passivated properly and there was free iron on the surface. It could also be caused by inclusions in the steel which are rusting.


Lee Kremer
Stellar Solutions, Inc.

McHenry, Illinois