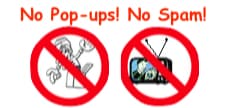 World's top finishing resource since 1989
Chime right in - No login req'd
topic 29627
Is nitrocarburizing appropriate method to be done on hardened punches to increase wear resistance?
2004
We are manufacturers of electrical terminal blocks. We use dies and punches made of WPS material. We do hardening and tempering on this material to increase the hardness and strength. In order to increase wear resistance, we tried nitrocarburizing ( at 570 0C for 2 hrs 45 min ) on these hardened parts. In doing so hardness of the punch decreased from 58 RC to 42 RC. Please suggest us whether treatment we did was right or suggest us other alternative process to increase wear resistance of punches.
Zankar Desai
Heat treatment - Vadodara, Gujarat, India
---
2004
There are other well known alternatives such as chrome (preferably thin dense chrome) or some of the PVD coatings such as TiN, which are carried out at low and mid temperatures that will not re-temper of your substrate.
Guillermo Marrufo
Monterrey, NL, Mexico
---
2004
The hardened layer formed in this process will be too thin to test by using the Rockwell C scale. The drop in Rockwell C hardness could be an indication of the base material being softened by the 570 °C heat treat temperature.
Steve Bizub
- St Louis, Missouri
---
2004
The process is ok. The H/T for this particular material you have to do minimum 3 tempering. The tempering temperature of lost tempering should be done at more than the nitriding temperature. You can also maintain the nitriding temperature 550- 560 degree. If the parts are tempered at lower than the nitriding temperature, the core hardness defenately reduced after nitriding.
B.Harisankar
friction technologies- Bangalore, Karnataka, India