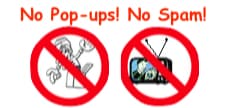 World's top finishing resource since 1989
Chime right in - No login req'd
topic 29615
Various platings onto Titanium-Nickel alloy
2004
I am part of a research program at MSU focusing on titanium nickel alloys. I am interested in the plating techniques required for plating onto titanium-nickel alloys. I have searched though this website and found various useful information on my inquiry, but am left with a few questions still.
-All mentions of plating onto titanium use a nickel diffusion process to begin the plating. Since I am working with a titanium-nickel sample, can I just skip this step? (Nickel is currently in the crystal lattice)
-In terms of preparing the surface for plating, my sample was created with a sputtering process in a vacuum. Would I still have to expose it to caustic agents and 'acid pickle' it before plating begins?
-I need to plate several small samples, with the layer of alloy being only 10 microns or so thick. Is this even possible to do with such a thin layer? (it is backed on a high temperature plastic)
-Finally, I only wish to plate a specific area of my sample. I've heard of something called stop-off lacquer, for protecting areas exposed to the solutions. Is this possible to use when plating onto titanium? More specifically then, are there different stop-off lacquers specific to each type of plating? (I am looking into copper, gold, hard chromium, and nickel)
Thank you very much for any help. It is much appreciated.
John Foltz
Student - East Lansing, Michigan
---
2004
Although electroplating has largely graduated from art to science, in a few areas like adhesion onto difficult-to-plate substrates, a lot of our knowledge is still based on experience rather than a study of first principles. We know that getting adhesion onto titanium is difficult, and that a nickel strike followed by diffusion can be effective, but it's hard to extrapolate this into an answer to your question about plating titanium alloys. But I do believe that titanium-nickel, or at least nickel-titanium, will be plateable without the diffusion step. It will certainly require at least a nickel strike though.
You may not need caustic cleaning, but almost all metals form a passive tarnish film that is not plateable, so I think acid activation will be necessary. The nickel strike is an acid activation step and may be sufficient by itself.
Many plating steps are 10 microns or thinner; I don't think it will be a problem.
Stop-offs are waxes, tapes, lacquers, plastisols, etc. that act as a mask to prevent plating in unwanted areas. They are not specific to the type of plating, but there are various grades depending on the temperature and how aggressive the plating solution is. A stop-off that holds up to hard chrome plating solution will probably be fine for copper, gold, and nickel.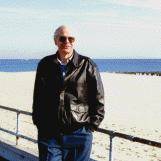 Ted Mooney, P.E.
finishing.com - Pine Beach, New Jersey
Striving to live Aloha