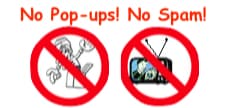 World's top finishing resource since 1989
Chime right in - No login req'd
topic 29610
Coating on SS to reduce emissivity
2004
I am needing to reduce emissivity on stainless steel. I want to get rid of some heat shields placed over the pipe of the exhaust system for a vehicle and wonder if there is any low-cost coating I could use in order to do that.
Dan Escarcega
Automotive components - Chihuahua, Mexico
---
2004
What is the purpose of the heat shields? From the sounds of it they are meant to control the migration of heat from the exhaust pipes. Are they there to stop heat from entering the inside of the vehicle space or are they there to protect certain components such as the starter motor?
Ceramic coatings can be used to control heat. Depending on how you answer the above will determine the type of ceramic coating you will require.
Race cars and motor homes have utilized ceramic coatings on the floors firewalls to control heat migration from the exhaust and engine compartment.
On the other hand yet another type of ceramic coating can be applied directly to a hot pipe to conserve energy or to protect one from getting burned. Price is really dependent on the objective and solution you choose. Nothing cheap is good, nothing good is cheap.
David Lawson
- Surrey, BC, Canada