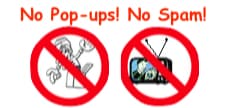 World's top finishing resource since 1989
Chime right in - No login req'd
topic 29595
Source for dental lathe buffing supplies
2004
Some years ago I ordered buffing supplies regularly for my Baldor 3/4 horse buffer from Chas. LaHommedieu Co. I think it was located in Chicago or somewhere in the Northeast. Is it still in business and what's a phone #?
I now have a 1/2 horse Baldor dental buffer with a tapered spindle and I need buffs and compounds for this machine. I'm looking for a good supplier.
I had a rubber expanding wheel from Eastwood Co. that I used on the 3/4 horse machine--is there anything similar, perhaps a bit smaller that I could use with the 1/2 horse machine? The bigger machine had 3/4" shafts--the Eastwood expanding wheel just seems like it would be too much for the smaller machine. I'd appreciate any help.
Dan Smith
hobbyist - Wichita, Kansas, USA
---
2004
Chas. F. L'Hommedieu was indeed on Ogden Ave. in Chicago. I always hesitate to say a company is not in business when I don't know it for a fact, but suffice it to say I haven't heard much about them lately and will be happy to announce otherwise if I am corrected.
Although Jackson Lea has some very heavy-duty buffs and equipment to serve industry, they may have smaller stuff as well.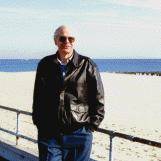 Ted Mooney, P.E.
finishing.com - Pine Beach, New Jersey
Striving to live Aloha
---
May 31, 2008
Try hardtofindtools.com
Don Nevin
- Woodbury, New York