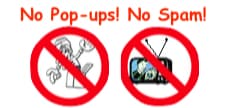 World's top finishing resource since 1989
Chime right in - No login req'd
topic 29581
Seven changes were not effective to remove one defect
2004
Hi,
I am working in hot dip galvanizing line now what I want to know is about one surface defect that has occurred in our line. This defect is called ripple it means wavy coating all of the parameters have changed to check
1.changing the air-knife position
2.changing speed of the line
3.skimming surface of zinc bath
4.changing the thickness of strip
5.increasing and decreasing of Al% (in higher Al% the defect will reduce)
6.changing the quality and company of feeding coils
7.changing the temperature of zinc bath and annealing furnace
None of these 7 changes was effective. Of course this is not zinc running because it is present in high speed but in lower than 30m/min it will remove what I can tell you about this is
1.it is after air knife (jet wiping)
2.zinc pot analyze (Al%.21 fe %.02 sb %.003)
Jamal Ashoori
plating shop - Esfahan, Mobarake, Iran
---
2004
I have ran into the situation that you have explained in the past. I attempted to try to fix the problem with a few of the same you have tried. None of these fixed the issue I.E knife position , air pressure and so on . After a little research into the issue I noticed fluctuation in the tension surrounding the pot I.E hot bridle and pot tension. My fix was playing with the tensions by lowering and raising them to look for stability and it seemed to of fixed the problem. It might be worth a shot as it is a fairly easy fix if it as in my case was the problem .
Mark Postema
- Rancho Cucamonga , California, USA
---
2004
Dear sir
I'm not in hot galvanizing but if it may help ref German book (handbuch feuerverzinken)1970. depending on aluminium ratio in some cases cold worked iron, after relief, would dissolve faster in stressed areas,which creates the waves you mentioned. This type defect only shows in baths containing aluminium.
Hope this help .
p.s if it is so please write, GOD BLESS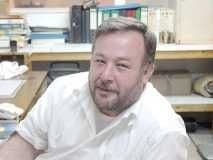 Khair Shishani
aircraft maintenance - Al Ain, UAE