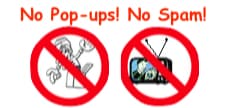 World's top finishing resource since 1989
Chime right in - No login req'd
topic 29557
Vibratory finishing of ornamental pewter
2004
We design and cast large quantities of pewter figurines, ornaments, etc. We are currently hand finishing using very fine scotch brite soft wheels, for a nice satin brushed look. This is time and labor intensive, and I would like to achieve this look mechanically. Any suggestions?
John Reichert
pewter casting company - Port Washington, Wisconsin
---
First of two simultaneous responses -- 2004
I have worked with a number of pewter companies and set them up with vibratory systems. Usually this is a 3 step process using 2 grades of plastic media then finishing with treated organic materials. If you want a mirror finish,we are talking about a 4 step process. If you have really rough sand castings this could be a 5 step process. This is all done in the same equipment, but media changes are required. If you send me your address, I'll send you some articles I wrote on the subject.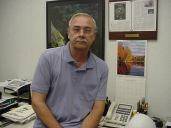 AF Kenton
Hatboro, Pennsylvania
---
Second of two simultaneous responses -- 2004
Try mass finishing. it can b done using a vibratory bowl with the right media and chemicals.
Niranjan S. Kulkarni
- India