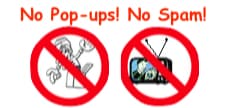 World's top finishing resource since 1989
Chime right in - No login req'd
topic 29548
DEGREASING ALUMINUM CASTINGS
2004
WE ARE IN THE BUSINESS OF REBUILDING AUTOMOTIVE STARTERS AND ALTERNATORS.AND WE HAVE TO CLEAN LOTS OF ALUMINIUM DIE CASTINGS.WHAT WOULD BE THE BEST WAY TO DEGREASE THEM AND ALSO TO BRIGHTEN THEM IF POSSIBLE.APART FROM SHOT BLASTING.
G S ARORA
manufacturer - DELHI, INDIA
---
2004
Mr.Arora,
Degreasing shall be done by using TCE or hot mild alkaline solution containing sodium carbonate (washing soda) [affil. link to info/product on Amazon] and Tri sodium phosphate followed by rinsing. Chromic/Sulphuric mixture shall be used for moderate brightening.
Shankaranarayanan N
- Bangalore, Karnataka, India
---
2004
Mr Arora
The best way to clean the use mild alkaline cleaners , and use clear chromating if you are not doing painting or powder coating. Substitute of sand blasting is vibrofinishing process you can apply.
Rakesh Sharma
- Delhi, India
---
2004
Mr. Arora
I currently work with customers doing the same application as yourself. I would recommend the use of vibratory machinery with a hard ceramic tumbling media. Use this in turn with a compound solution with water containing 10% potassium hydroxide and 2% Nitrite. This compound may also contain ingredients that will have burnishing properties. Use this liquid mixture at 3-5% compound to water. The tumbling action will scrape and clean at the same time. The compound will emulsify the grease and debris from the interior and exterior of the parts.
John Edwin
- Albert Lea, Minnesota
---
November 20, 2009
For to degreasing/cleaning aluminium die casting it is possible to use liquid compounds at pH 7-8. In this case there isn't blackening of workpiece.
Calloni Fabio
electroplating supplier - Milano Italia