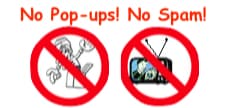 World's top finishing resource since 1989
Chime right in - No login req'd
topic 29546
Re-activating tin plated screw machined electrical contacts
2004
Greetings,
I am the Quality Assurance Manager in a Pennsylvania based company who supply screw machined electrical contacts in the electronics industry. I have a problem with a lot of tin plated screw machined contacts plated per ASTM B545 [affil. link to spec at Techstreet] , Type I, electrodeposited.
Problem: I have a lot of tin plated parts which had sat on the shelf for a couple of years in a semi-controlled environment. When I sent the parts out to our customer they rejected the parts because it failed their salt spray test. This test is based on MIL-202, Method 208. I know that if tin plated parts sits for a period of time they can become tarnished and will fail the salt test. I had been told there is a chemical solution you can soak the parts in to re-activate the surface to remove the tarnish.
My question is what is that chemical solution I can use or what acceptable method I can use to re-activate the surface. I hope someone can help me with my problem.
Thanks,
Gregory Smith
Screw machined electrical contacts - Newtown, Pennsylvania, USA
---
2004
Many years ago I had some of the same problems. One of the processes that we used when Specs would allow is to alkali soak clean to remove and soils, the rinse, quick dip in acid (fluoboric acid) then put in tin bath with out power for 1 minute the put power on parts.
Cheis Snyder
- Charlotte, NC
---
2004
Sir,
You didn't say whether the parts passed a ASTM B117 [affil. link to spec at Techstreet] Salt Fog test at the time they were plated. Tin protects by encapsulation rather than by galvanic means. If you have too thin a deposit, you may have porosity that is causing premature failure. If you want to just clean up the deposit, a mild solution of Sodium Bicarbonate (60 gm/Liter) might help.
Also, you may wish to inspect your parts for solderability after an extended time on the shelf, as well as an inspection for whiskering (dendritic crystals).
Hope this helps.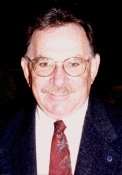 Ed Budman


- Pennsylvania
With deep sadness we advise that our friend Ed passed away Nov. 24, 2018