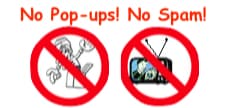 World's top finishing resource since 1989
Chime right in - No login req'd
topic 29545
Visual clues to Electroless Nickel plating wear
2004
I have a composite plastic bearing traveling linearly along electroless nickel plated shaft. The plating thickness is .0008" applied over a mild steel base material. Over a brief period of time running under load (several hours) grey-ish/white dull colored streaks appear in the areas of highest loading between bearing and shaft replacing parts that were previously new nickel. Other parts of the shaft are being polished by the bearing material making the surface shinier than it was when it was plated.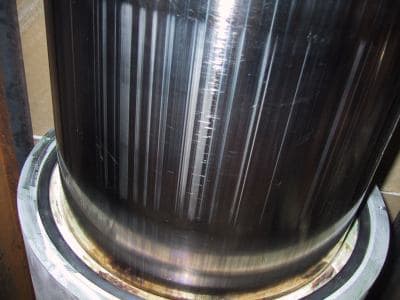 I am concerned that I am fretting away the nickel layer down to the base material. If it was is it supposed to look this way or would it just peel off? Has anyone out there used electroless nickel as a wear surface and found any visual clues as to how the plating changes visually as it wears down to the base metal?
Alan Wilcox
mechanical engineer - Minneapolis, Minnesota, USA
---
2004
The best visual aid is to swab the surface with a water mixture with 10% copper sulfate (sold in swimming pool supply stores) and 5% sulfuric acid (auto battery acid). Bare steel will turn reddish while EN will not be affected. This method also serves to identify SS, chrome, aluminum and other non-ferrous materials.
Guillermo Marrufo
Monterrey, NL, Mexico
---
2004
Alan,
The above test sounds like an effective way to identify exposed steel if you can deal with the corrosion. Did you try it? What's the hardness of the sliding part? Depending on the type of nickel-depositing process used, the shaft surface should be in the Rc46 to 68 range (electro-deposited or electroless). I'm interested to know your results as I'm working on a similar application.
Thanks,
Timothy Brown
- Longmont, Colorado, USA
---
2004
Your application is obviously a high wear one. For that, I would say that 0.0015 EN per side would be a more appropriate thickness. The effect is a snowball curve. The more you wear thru the EN, the faster it will wear or abrade away. If it has excellent adhesion, it will not "flake" off , at least not in large pieces. where it does break thru will have an accelerated loss as there are edges to catch on as well as you have a load on edge rather than the whole as the substrate wears. Looking at your picture, I will guess that you have picked up traces of abrasives on/in your bearing. It might be time to rethink bearing material or area.
James Watts
- Navarre, Florida