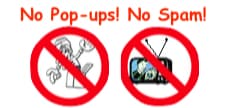 World's top finishing resource since 1989
Chime right in - No login req'd
topic 29537
Material Selection for organic solvent
2004
I am inspection engineer working for Polyvinyl chloride resin manufacturing facility in Pakistan. One of the chemicals that we use is CH1, chemical formula is C6H3(C4H9)(OH)2 also known as 4-Tert-Butylcathecol. This chemical is dissolved in Methanol (the ratio by weight is 30% CH1 and 70% Methanol). Now the problem is that the piping for this mixture is Carbon Steel (A-106 Gr.B). We've witnessed corrosion on this piping and had three pinhole leakages in an interval of a year. The information that I want from you is that what would be a suitable and economical material for this service. CH1 is an organic solid acidic and methanol is an organic solvent. The PH of this mixture is 2~4. Kindly recommend an appropriate piping material. I'll further narrow down my query and ask whether SS304L is the right material. Looking forward to an urgent response.
Syed.M.Abul Hassan Kazmi
Inspection Engineer, PVC Plant - Karachi, Sindh, Pakistan
---
2004
304 will be a much better choice than mild steel. A better choice would be 316L which is considerably more acid resistant than 304. Be sure that the welds are also done in L or LL grade 316.
James Watts
- Navarre, Florida