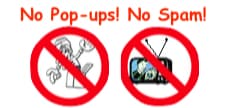 World's top finishing resource since 1989
Chime right in - No login req'd
topic 29513
EN plating for 25 year seawater service
2004
What EN plating and thickness would be recommended for a 25 year life of a component immersed in seawater at 4 °C. The component would be a low carbon free machining mild steel.
Can you also recommend an accelerated test method to evaluate the component life.
Kevin Raymond Green
Subsea control valve manufacturer - Gt Yarmouth, Norfolk, England
---
2004

Theoretically, the corrosion of 10-1/2% phosphorous EN is almost zero immersed in sea water, but 25 years is a lot. I don't know of any lab test or experiment that can predict over such a long term. Besides corrosion, there will be erosion issues to deal with and those depend on water velocity, presence of sand, adhesion of foreign unknown matter just to name a few.

Guillermo Marrufo




Monterrey, NL, Mexico





---

2004

Oil field and subsea components are typically plated with 75 microns of a high phosphorous type (>11%P) EN. However, it is unlikely that you will obtain a "perfect" coating without any pores, that will provide complete protection for 25 years, especially on free machining steel. You should expect that small pores in the coating will result in some rust spots. Usually, in seawater the pores become plugged with rust and stop growing after a few months. Electroless nickel coated components have been used successfully for periods greater than 10 years in seawater.


Ron Duncan
- LaVergne, Tennessee
It is our sad duty to note Ron's passing on Dec. 15, 2006. A brief obituary opens Episode 13 of our Podcast.



---

2004

Wow, you are asking for what I would think was close to impossible and then you want to make it out of the cheapest material possible. Leaded steel is begging for a plating problem and occasional failure! To stand any chance of lasting 25 years it would probably be a high P EN with a minimum of 0.002 per side. I suspect that you are also going to have a galvanic couple which means that something is going to corrode over a long period. More gloom, there is no accelerated testing that will have any direct relationship to how long it will last in your use. Accelerated testing is a quality control test and not a functional use test.

James Watts




- Navarre, Florida




---
2004
Than you for all of the responses so far they are much appreciated. Would a coating of a nickel PTFE composite plating perform any better than a high Phos EN plating.
Kevin Green
- England
---
2004
Theoretically no, on the contrary, but it may happen that a composite plated object outperforms another with plain EN only because it was done by a more experienced and professional plater.
Guillermo Marrufo
Monterrey, NL, Mexico