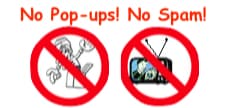 World's top finishing resource since 1989
Chime right in - No login req'd
topic 29500
Making sodium hypochlorite (NaOCl) from hydrochloric acid and salt
2004
Q. I understand bleach or NaOCl is made from salt water. I saw an explanation on TV. I thought they said it is called "Sodium Hypochloride". However I keep seeing, on my computer, Sodium Hypochlorite. What is the difference between Sodium Hypochloride and Sodium Hypochlorite? Also what symbols are used to describe Sodium Hypochloride? I'm trying to learn why more chlorine manufactures aren't using Salton Sea to produce their product.
William C. Fitzsimmons
student of ecology - Mojave, California, USA
---
2004
A. Correct spelling is Sodium hypochlorite and formula is NaOCl; sodiumhypochloride is a misspelling.
Marcus Hahn
- Lucerne, Switzerland
---
2004
A. The type of bleach you are talking about is sodium hypochlorite -- there is no such thing as sodium hypochloride. This is a very easy mistake to make and you are certainly not the first (and will not be the last) to do so! "Hypochlorite" is the salt of hypochlorous acid (HOCl) and "chloride" is the salt of hydrochloric acid (HCl).

Trevor Crichton
R&D practical scientist
Chesham, Bucks, UK
---
---
2005
Q. HOW can I prepare sodium hypochlorite solution from NaCl?
By which method?
Wathah Alameri
- Sanaa, Yemen
---
May 8, 2009
Q. PLEASE I WANT TO CONVERT OR TRANSFORM THE HCl TO NaOCl
MOHAMRD YOSIF
- MANSOURA, EGYPT
---
July 2013
A. Hi Wathah, hi Mohamrd. I'm not claiming that anything is impossible, but the way you generally make NaOCl is you first use the electrolysis of brine process to simultaneously generate NaOH and chlorine gas. Making chlorine gas is an industrial process for the experienced designer; it's not a safe thing to fool around with or to try to learn on the internet though. Good luck.
Regards,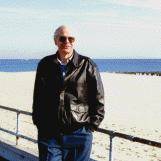 Ted Mooney, P.E.
finishing.com - Pine Beach, New Jersey
Striving to live Aloha
---
---
May 17, 2009
Q. Hmmm, I actually purchased a bottle of Black and Gold bleach and it states on the bottle that it contains 15 g/L of Sodium Hypochloride? Surely the company that manufactures this product didn't make a spelling mistake did they?
Troy Anthony
- Brisbane, Queensland, Australia
---
July 2013
A. Hi Troy. Uhhhhmmm ... yes they did. Their MSDS at http://www.mcorpservices.com.au/content-files/Black%20and%20Gold%20Lemon%20Bleach1.pdf lists it correctly as sodium hypochlorite.
Regards,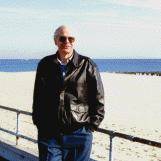 Ted Mooney, P.E.
finishing.com - Pine Beach, New Jersey
Striving to live Aloha
---
---
December 20, 2014
Q. PLEASE DESCRIBE ME SODIUM HYPOCHLORITE DOSAGE QUANTITY USED IN WATER?

Nizz aam
dairy - karachi, Sindh Pakistan
---
December 2014
A. Hello Nizz. People would surely like to help you but I am not kidding or exaggerating when I say that many books have been written which try to answer your question :-)
Presently, you can get this old book cheaply as a paperback, or for free as an e-book, from Amazon =>

For shorter answers google "breakpoint chlorination" and see if that helps you.

www.water-research.net//water-treatment/tools/chlorination-of-water
seems to be a very good, and reasonably short article on the subject. Good luck.
Regards,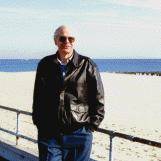 Ted Mooney, P.E.
finishing.com - Pine Beach, New Jersey
Striving to live Aloha