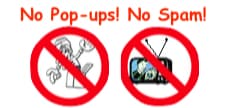 World's top finishing resource since 1989
Chime right in - No login req'd
topic 29494
Electroless Silver plate on an electrolytic mandrel
2004
I am looking for some assistance in Silver Plating for an electrolytic mandrel. I have a complex shape that I need to have approximately .010 thickness of silver on. I have tried a number of silver plating shops and have been told that it is too difficult. First that electro-deposited Silver plate will not cover the entire complex shape. Second that "Electroless Silver Plate" deposits too slowly to be cost effective to produce .010 deposition thickness. Initially I was hoping for using a plastic substrate, but since the hurdles I have come across, I am open to just about anything. However, since it is an electrolytic mandrel, the substrate needs to be able to be melted away through heating or chemical etching to leave just the silver plating behind. ANY assistance would be appreciated!
Shawn Fernandez
OEM - Siloam Springs, Arkansas
---
2004
0.010 of silver, if it is pure silver, is just a foil and a soft one at that. It will distort unless it is handled with extreme care.
James Watts
- Navarre, Florida
---
2004
It sounds as if you want to do some electroforming using a plastic mandrel. However, you give no idea of scale; if you are trying to use nano technology, the processing will be totally different to that used for conventional industrial electroforming. When doing nano technology, you will encounter problems with surface tension making it difficult to replicate the very fine detail. Assuming you want to do conventional electroforming, the first issue is to use the correct plastic and I would suggest either ABS or HIPS/MIPS. Both can be easily activated using either chromic acid or plasma discharge. After that it is conventional plating on plastics technology. Initial metallisation can be carried out by a simple silver spray process, as used in making mirrors, "painting" graphite powder onto the mandrel or simple electroless metal deposition (i.e., copper, nickel, silver etc). Once the surface is electrically conducting you can electrodeposit more metal to give you the required thickness. Both ABS and polystyrenes can be dissolved in numerous organic solvents to produce the free standing article.

Trevor Crichton
R&D practical scientist
Chesham, Bucks, UK
---
2004
The shape is roughly a 4" cube, the base made of a 4" x 4" x .250" thick plate. Then an array of 316 Ø.125" x 3.75" long pins protrude from the base.
Shawn Fernandez
OEM - Siloam Springs, Arkansas