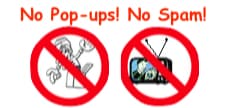 World's top finishing resource since 1989
Chime right in - No login req'd
topic 29470
Clearcoating for Copper Countertop
2003
Q. We are interior designers and food service consultants. We often specify decorative copper cladding for hoods and other surfaces. We recently specified a natural copper mill finish to be clear-coated to prevent discoloration. Is this something that can be achieved? Our fabricator tells us it is impossible, and the only way to pull it off would have been to polish the copper to bright finish before applying the clear finish. If anyone can help w/ this issue, we would be happy to list you as the finisher/ fabricator next time we specify copper or other specialty metal surfaces. We are one of the three largest food service design consultants in the country and do a lot of work.
Stephen Klim
- Wayne, New Jersey
---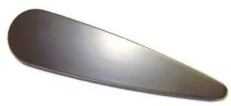 November 2012
A. Hi Stephen.
It's not that bright finish is your only choice: the beautiful diecasting shown at right was copper plated, blackened, relieved, and clear coated ... and it outperformed all comers in a recent corrosion test.
My suspicion is that your fabricator has encountered problems with mill finish copper because it's dirty, oily, wet, flakey, scratched and/or random, so the clear coat won't adhere reliably or it discolors. Thus it's not the color that is the problem but the poor surface condition. So perhaps they can start with bright finish copper, then blacken (and possibly relieve) it, and clear coat it. Good luck.
Regards,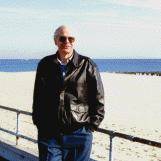 Ted Mooney, P.E.
finishing.com - Pine Beach, New Jersey
Striving to live Aloha
---
---
2004
Q. Hi:
I purchased 4 new (and shiny) sheets of 20 oz solid copper (3' x 10' each), which I used to make a new countertop for my kitchen. I will also be overlaying flat copper to my refrigerator and dishwasher fronts (wife likes the metal). The range hood I purchased is already made of solid copper (but it comes untreated). I have been looking for a clear coat product that I could apply to permanently prevent the tarnishing and green patina. I wouldn't mind having to reapply in future years. I have been told about the existence of a few products which, I am glad I read your editorial standards, I will not name now. I haven't purchased any products yet. Could you help me? Thank You very much.
I am aware that this is a site for your specialty, so thanks for accepting my question. I am a liver transplant specialist and, when it comes to this topic, I am truly clueless. Again, thank you!
Horacio Perez, Maryland
Hobbyist - Pittsburgh, Pennsylvania, USA
---
2004
A. Your question is very welcome, Dr. Perez. People will hopefully give general advice about brass lacquer (limited life but easily removable) vs. one part clearcoats (usually thin and very easy to apply), two-part clearcoats (need special spray equipment) and corrosion inhibitors (brighten the copper only temporarily, and may be a bit toxic for a kitchen). The advertisers who make the site possible will hopefully contact you in private about the availability and advantages of their proprietary products. Good luck.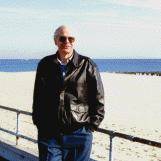 Ted Mooney, P.E.
finishing.com - Pine Beach, New Jersey
Striving to live Aloha
---
2004
A. Paste automotive wax.
Tom Gallant
- Long Beach, California, USA
---
May 5, 2009
Q. I too am a physician (ED) with a wife that loves 20 oz. copper in the kitchen. I know the bare metal is antibacterial but what a bother to clean and de-tarnish every time a drop of juice goes unnoticed.

Did you receive any further advice about a clear coat for copper that has low VOC and can stand up to a wipe down cleaning as would be required for a kitchen counter?
Mike Jefferson
- Woodstock, New York, USA