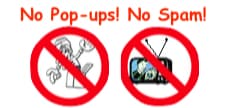 World's top finishing resource since 1989
Chime right in - No login req'd
topic 29464
Anodic vs. Cathodic Cleaning Degreasing
2004
I belong to the training section of our company and currently preparing for a training about plating. I would like to know the difference between anodic degreasing and cathodic degreasing. My specific concern about this is to know which type of degreasing happen to which type of electrode so that there is no confusion between the two. Thank you very much for the information that you will provide me.
Brian S. Masangkay
plating mfgr. - Sta. Rosa, Laguna, Philippines
---
2004
In anodic degreasing the workpiece is anodic, which means oxygen is released at the workpiece. In cathodic degreasing, the workpiece is cathodic, which means hydrogen is released at the workpiece.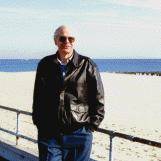 Ted Mooney, P.E.
finishing.com - Pine Beach, New Jersey
Striving to live Aloha
---
2004
And periodic Reverse is where it has several seconds on each. It is a wonderful cycle for some formulations of cleaners. Cathodic tends to plate any "junk" out of the solution and anodic contributes a small amount towards hydrogen embrittlement in very hard steels. Either of the three methods cleans better than a straight soak cycle because of the gas evolution helping to clean the surface.
James Watts
- Navarre, Florida
---
2004
Brian
In anodic cleaning Oxygen is liberated at the anode. In cathodic cleaning Hydrogen is liberated at the cathode. For every molecule of water that breaks up during such electrolysis two parts of Hydrogen are liberated at the cathode for every one part of oxygen liberated at the anode. That is why cathodic cleaning is the more vigorous and highly embrittlement prone system of Electrolytic cleaning, . Anodic cleaning does not embrittle steel parts. It pushes off dirt.
Cathodic cleaning attracts polarised anionic molecules out of solution tending to permit deposition of loose non adherent deposits.
Regards,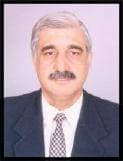 Asif Nurie [dec.]
- New Delhi, India
With deep regret we sadly advise that Asif passed away on Jan 24, 2016
---
---
July 3, 2012
Q. If hydrogen embrittlement is more prone on harder types of steel, does this even apply to a case hardened austenitic 304 stainless?
In the case of cathodic cleaning for 90 secs at 2A/dm2 is there a fear of embrittlement?
I should add to the above that the temperature of cleaning is approx. 50 °C.
Alan Tobin
- Ireland
---
July 27, 2012
A. Hi there,

I don't think that at 50 degrees and with the right degree of surfactant fast hydrogen embrittlement would take place. Starting with a cathodic short cycle and ending with a longer anodic cycle gives you an accurately and throughout clean surface for further surface deposition applications.

Cheers,
dom
Dominik Michalek
- Melbourne, VIC, Australia
---
July 29, 2012
A. Thanks Dom,
I am forced into using only cathodic cleaning as when I use anodic I am left with a gold-ish colour on the part's surface. There seems to be some reaction with the Oxygen and the carburised case layer.

I am subsequently electropolishing the parts, so I would hope that any metals ions attracted to the part will be removed during the electropolishing.

Is it normal to use some filter and recirculation of chemical if cleaning cathodically?
Alan Tobin
- Ireland
---
August 2, 2012
A. Hi Alan,

Filtering and circulating the solution would extend the lifetime of it and is a great benefit in order to maintain a constant cleanliness of your parts :)

Cheers
Dominik Michalek
- Melbourne, VIC