World's #1 on-line resource since 1989
-----
Nickel plating leaded steel
A discussion started in 2004 and continuing through 2020 so far.
Adding your Q. / A. or Comment will restore it to our busy Current Topics page
2004
Q. I would like to know if a leaded steel will nickel plate satisfactorily. This is for a corrosive agricultural product distribution. Would like to use 12L14 steel or similar.
David Brantley
Agri. Manufacturer - Kemp, Texas
---
2004
A. It will if the plater knows how (it must be treated in fluoborate first).
Guillermo Marrufo
Monterrey, NL, Mexico
---
2004
A. That depends on your definition of satisfactory and your plating cycle. It is a pay me now or pay me later situation. It will require the addition of a fluoboric acid tank and appropriate rinses for a reasonable job. While the lead makes cutting on a lathe easier, quicker and cheaper, it smears lead on the surface which will not plate under normal cycles. Thus the fluoboric acid to remove the surface lead. Note that this creates an additional problem on your platers waste treatment. I would charge you more than I would for a plain steel, especially if you need excellent corrosion resistance.
PS, look at electroless nickel. You might also consider a correct grade of stainless as a possibility.
James Watts
- Navarre, Florida
---
2004
A. Nickel and or electroless nickel leaded steel:
Parts must be clean --
1. pre clean vapour degreaser
2. soak in cleaner, no power!
3. electro clean 10- 30 seconds (just till gassing appears)
4. rinse good!
5. acid activate -- dip only -- in HCl
6. rinse good !
7. rinse and nickel plate
Chris Snyder
plater - Charlotte, North Carolina
---
---
Nickel plating on leaded steel bubbles at soldering temperature
October 19, 2020
-- this entry appended to this thread by editor in lieu of spawning a duplicative thread
Q. Hello all,

We are having Surface quality issues (blisters) with electrolytic Nickel plated parts (on 12L14 Steel). We process these machined parts through oven at 1100 °F for soldering. After they are through the oven blisters are appearing on machined part threads.

Our initial assumption was the lead smears that may have formed during the machining and several other potential root causes were found but I wasn't able to narrow down the actual root cause of the problem.

Any suggestions?
Thank you.
Ram Kanakamedala
- Eden Prairie, Minnesota
---
October 2020
A. Hi Ram. I do not have enough personal knowledge and experience in this to advise whether it is possible to get sufficient adhesion on leaded steel to consistently pass exposure to 1100 °F. But I do appreciate that threads, especially their roots, are the most difficult area to clean, such that extended cleaning seems to me to be the most promising path to improvement.
Luck & Regards,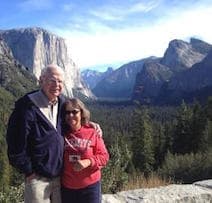 Ted Mooney
, P.E. RET
Aloha -- an idea worth spreading
finishing.com - Pine Beach, New Jersey
---
October 19, 2020

A. The solution has been given twice already, Add a fluoboric acid dip.




Jeffrey Holmes, CEF




Spartanburg, South Carolina





---

October 19, 2020

A. First, to get adhesion, at room temperature, on metal containing globs of lead, then you must prepare in fluoboric acid. HCl and sulfuric form insoluble salts with the exposed lead. As for the 1100 °F, I am no smarter than Ted Mooney above, take that up with a metalurgist who knows about leaded steel.

Robert H Probert




Robert H Probert Technical Services





Garner, North Carolina





---
October 2020
A. Thanks Jeffrey, thanks Robert. I skipped right over fluoride-bearing acid dip, assuming Ram knew of the need ... but assumptions cause problems; thanks for reminding me!
Luck & Regards,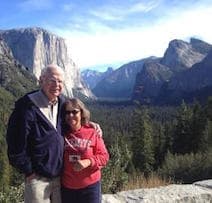 Ted Mooney
, P.E. RET
Aloha -- an idea worth spreading
finishing.com - Pine Beach, New Jersey
---
December 5, 2020
A. Ram, my first thought is lead smear, but you mention other possible causes for your blistering, so what are they?
If it is lead smear, as suggested elsewhere, use a fluoroboric acid dip prior to plating. This is very dangerous and nasty stuff that can cause major health issues, so make sure you adhere to all HS & E processes

Trevor Crichton
R&D practical scientist
Chesham, Bucks, UK