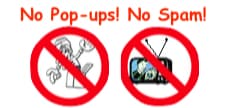 World's top finishing resource since 1989
Chime right in - No login req'd
topic 29458
Adhesion failure on stripped brass
2004
We have recently experienced some adhesion failures on brass parts that have been through a stripping process. The separation is from the brass. The stripping process to remove nickel over copper is an organic (sodium m-nitrobenzoate) formulation. The process leaves a dark smut on the copper that is easily removed by dipping in 2% sodium cyanide. The removal of copper from the brass is an acid dip process 45% sulfuric, 21%nitric, and can leave the surface a little rough. The stripped parts are then thoroughly rinsed and taken through the cyanide copper plate and on. Adhesion is tested by crushing some parts and inspecting the fractured regions for peeling. It is rare for us to experience adhesion failures, and this is driving me nuts. I rather expected that final acid dip sequences of the stripping process would leave a substrate receptive to good adherent plating. We barrel plate mainly (sulfamate)nickel or hard gold over nickel over brass or beryllium copper. The process for brass is a chelating soak cleaner (150 F),triple CC flowing rinse, and on to a cyanide copper strike followed by rinses, acid copper, nickel, and if necessary gold.
Any clues, anyone? Could there be some zinc compound that is created by this process that is the problem? The parts that start out as fresh brass show no adhesion failures (within the same time frame).
Thanks,
David Muliyil
Captive plating shop - Mesa, Arizona, USA
---
2004
I'm not at all surprised that you're having adhesion problems after you attempt to strip copper from brass. Your stripping process is difficult to achieve. Brass is after all, an alloy of copper and zinc. Therefore, if you're stripping the copper, you're also stripping or eroding some portion of the copper content out of the brass. Why not just strip the nickel and buff the copper? It wouldn't really matter if you cut through your copper strike because you're going to re-strike it anyway. I'd forget about trying to strip down to the base metal.

Daryl Spindler
, CEF
decorative nickel-chrome plating - Greenbrier, Tennessee
---
2004
An interesting problem; whilst I do not have any definitive answer, I could surmise that what is happening is that you are removing the zinc from the brass, leaving a loose matrix of copper that has no inherent strength. Even when you plate onto the "new brass" surface, the weak adhesion of the copper in the brass to the bulk substrate is enough to result in failure. I have seen this effect (the preferential dissolution of zinc) in the dezincification of brass in some potable waters, but truthfully have never seen it as the results of metal stripping. I would be interested in hearing from anyone who has seen this in a stripping process.
Another thought - does the brass contain lead? This can cause problems especially if it smears during the machining operation and is not suitably activated prior to plating.

Trevor Crichton
R&D practical scientist
Chesham, Bucks, UK