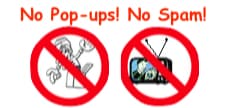 World's top finishing resource since 1989
Chime right in - No login req'd
topic 29456
Aluminum busbar conductivity
2004
Q. I am an industrial electrician for a steel manufacturing company and have a project approaching which requires rework of some vacuum switch bus work. The current configuration of the bus work is complicated and becomes a "jigsaw" puzzle when disassembled. I can simplify the process by replacing the entire assembly with one piece of flat aluminum bar 4" wide. I need to know the thickness required of a 4" aluminum flat buss bar in order to conduct a continuous current of 2000 amps without a significant rise in the temperature of the bar. Any help would be appreciated, thanks.
Hugh N. Hall
Steel Manufacturing - Dallas, Georgia, USA
---
2004
A. Hi, Hugh.
1 inch should be playing it safe. 3/4" would probably do it. For decades the 'standard' for DC rectifier bussing has been copper, sized at 1 square inch per 1000 amps. If this bus bar were copper, therefore, 1/2" thick would be the answer. The conductivity of copper is about 1.6 that of aluminum, which puts you at about .80" thick.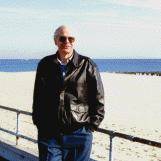 Ted Mooney, P.E.
finishing.com - Pine Beach, New Jersey
Striving to live Aloha
---
---
August 25, 2009
Q. I am working in this in project department but I don't know how anyone can select the AL bus bar and CU bus bar. Kindly please reply the rule for selection procedure.
shahnawaz akhter
- jamia nagar, okhla, new delhi, delhi, INDIA
---
August 25, 2009
A. Hi, Jamia. I do not think there are any such universal rules. Just as there are no such rules for choosing Coke vs. Pepsi, or Toyota trucks vs. Ford trucks. Aluminum is lighter and cheaper, but bigger, and has contact resistance issues that copper doesn't have. Companies that are in the bus bar business may have guidelines to help you with the selection. Good luck.
Regards,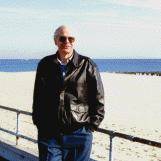 Ted Mooney, P.E.
finishing.com - Pine Beach, New Jersey
Striving to live Aloha
---
---
February 16, 2011
Q. Has anyone looked into to or wrote a white paper on the cause of bus duct failures?
Soroush Adib
Engineer - Chicago, Illinois
---
June 12, 2011
A. In my experience, a conductor is as good as is conductance. Whether wire, bus bars, or any other type of power circuit hardware.

Specifically, a bus bar is just a hard piece of wire. Therefore the rules are the same for wire choice. Steel for strength. Stainless for Corrosion. Aluminum for conductance at price. Copper for ultimate conductance without the price of silver or gold.

The higher the conductance, the higher the amperage any one can stand, times the amount of metal, the circuit length, and the amperage. Just like a wire, you are shooting to stay under 5% voltage drop, or things start to get hot.

A voltage drop calculator for various bus bar materials, including those listed above is on this page:
www.bdbatteries.com/buss-bars.php

Interesting note: Lead is the least conductive of the metals listed. At 21 ohms per cubic meter, that is nearly double the 11 ohms for steel, and 10 times the resistance of aluminum. But lead does chemically store electrical ions easily, in an environmentally friendly manner. So batteries are still made from it ;)
Todd Gardiner
bd batteries - Denver, Colorado
---
---
Repairing damage to PVC Insulation on bus duct
April 27, 2015
Q. Dear All,

Very Good Noon ... I am an electrical engineer working in an EPC company.

We are erecting Bus Duct of 3200 Amps with Aluminium bus-bars assembly. My question is the bus bars are coated with thin PVC/Insulating sheets by using heat shrinking method. Due to rough transportation these insulating sheets had been damaged and now the bare aluminium conductor is visible. While erecting as per drawing the clearances between phases are maintained. My doubt is whether this bare conductor will have any effect. Please advice me on this matter. Immediate reply is highly appreciated.

No of Phases- 3+N(3PN)
Per Phase 2 Runs of Bus Bars
Voltage-415 V

(My Idea is if necessary/required I am planning to paint the bus bar with bituminous coating).

Regards,
PSJ
Pandiselvan Jeganathan
Engineer - Kolkata, India
---
May 6, 2015
A. Pandiselvan,
Is it possible to apply another shrink fit insulting sleeve over the damage or is there no clearance?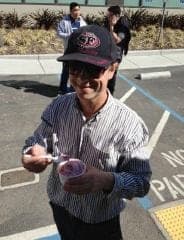 Blake Kneedler
Feather Hollow Eng. - Stockton, California