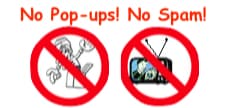 World's top finishing resource since 1989
Chime right in - No login req'd
topic 29451
Acid Etching Aluminum Plates
2004
I would like to learn the acid etching process for making small aluminum placards and data plates for old airplanes, which my father and my boyfriend are often restoring. My grandfather, now deceased, was an old-time pilot flying with the Gates Flying Circus and I've been around old planes for most of my life, so my needs are specific to airplanes and I'm guessing this will be a labor of love. My idea is to set up a small shop in my basement but I'm not sure how to get started.
If someone would be willing to show me the process, I would gladly travel to their site and pay them for their time and trouble.
Any help, advice, suggestions, or contact information would be greatly appreciated, thanks.
Deborah V.
Hobbyist - Milford, New Jersey
---
2004
Aluminum etching formulas:
I.2oo-400 gms iron (III) chloride
50 gms copper sulphate
1 lit water
II.2000 gms iron (III) chloride
200 ml hydrochloric acid (conc.)
1 lit water
up to 1 lit alcohol (pure)
Good luck!
Goran Budija
- Zagreb, Croatia