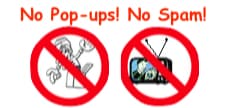 World's top finishing resource since 1989
Chime right in - No login req'd
topic 29425
Alternative to stainless steel shot blast media
A discussion started in 2004 but continuing through 2017
2004
Q. Looking for a shot media that could reproduce the results we get with SS media. (Same finish, non-magnetic, no oxidation) any ideas? Using a hanger blaster. Thanks..
Aaron Atwood
Metal finishing job shop - Grand Rapids, Michigan
---
2004
A. You didn't spell out if you are using a uniform SS shot or a grit; however, it would be very difficult to reproduce the same results using a different blast media because of the weight factor. Most people use steel media to not only clean a work surface, but to work harden that surface. Therefore, without multiple passes using another media like glass beads, you are not going to reproduce the same exact results.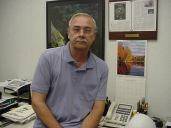 AF Kenton
Hatboro, Pennsylvania
---
2004
A. Glass beads, Ceramic balls, etc are available for shot blasting. But I must agree that the finish you would get from these medias will not be the same as S.S. media.
Niranjan Kulkarni
- India
---
2004
A. Dear Aaron,
The finish with stainless steel shot is depending on the grade and as mentioned already on the shape and consistency of the particles. Most aggressive is a stainless steel grit ( there are three suppliers on the market with three different grades ) next would be stainless steel cut wire AISI 420J -which has a constant hardness of 64 HRC and best ratio performance / price in this class of media !
next would be :
AISI 301 ( Best performance and durability ) - - AISI 302 ( best ratio performance / price ) AISI 304 Stainless steel shot ( atomized shot available from at least 7 independent manufacturer made in : USA ITALY GERMANY( 2) SOUTH AFRICA, CHINA (4!)
AISI 430 Cut Wire with best price / performance ration for shot blasting, deburring & deflashing any kind of Al- Castings ( from Sand over permanent mold to Pressure die casting ) in the size range 0.355 mm - 1.5 mm ( 0.014 - 0.049 ") This material does have no or very low content on Nickel and will be the future media for such application due to environmental restriction and the rising cost for Nickel )
This material does not pick up hardness due to plasticity induced martensitic transformation. This is resulting in very constant shot blasting condition. A mix of AISI 430 cut wire and Alumina Zirconia - in the right size mix ! ) will result in a very glossy finish on stainless steel parts that need to be cleaned from discoloration of slight heat scale due to welding.
So long,
Herb Gray
- Hagen, Germany
---
February 13, 2015

Q. MANUFACTURERS OF STAINLESS SHOTS GRITS IN WORLD? In order carry out blasting of stainless steel coaches in India, I wish to study the supply bases and associated technologies available. Can you please list the names of manufacturers?

deependra kumar

- Lucknow, India

---

February 2015

A. Please see our directory of suppliers or a search engine. This forum is made possible by our advertisers for camaraderie & technical info; we can't ask them to pay the costs of steering customers to their competitors :-)

Ted Mooney, P.E.

finishing.com - Pine Beach, New Jersey

Striving to live Aloha



---
---
Shot blasting abrasive particles
March 10, 2017
Q. The company where I am doing my internship uses acid pickling to remove scale from material.
As shot blasting is more effective and less time consuming process, I want to know what type of abrasive particles we can use in shot blasting to remove scale.
Our company use different types of material and their hardness lies between 160BHN-320BHN.
Ekam Singh
- Punjab,India
---
March 12, 2017
A. Probably the reason your organization removes scale by pickling is because it is inexpensive. However, if cost is no object, grit blasting gives excellent results. I'd recommend hardened steel grit - it is inexpensive compared to stainless, has much more weight than ceramic or glass, and has hard sharp edges. 'You pays your money and you takes your choice.' (As Mark Twain said unoriginally in Huckleberry Finn.)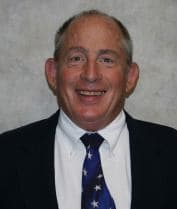 Tom Rochester
Plating Systems & Technologies, Inc.

Jackson, Michigan, USA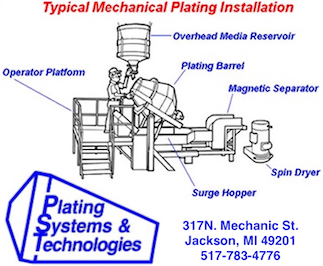 ---
March 12, 2017
Q. Thanks for the reply.
How much more than acid pickling does shot blasting cost?
Acid consumption of our company varies between 4.5-5 tons per month.
In our industry we manufacture components like U-bolt, Spring pins, king pins, center bolts, etc.
We use acid pickling to remove scale from annealed iron rods. Is it economical to replace acid pickling with shot blasting using hardened steel grits? We usually remove scale from 400-450 ton material per month.
EKAM SINGH
[returning]
- Punjab, India
---
March 13, 2017
Q. Sulphuric acid to water ratio for acid pickling? The industry where I am doing my internship uses acid pickling (sulphuric acid) to remove mill scale from iron bars, and pickling bath time is around 6-8 hrs.
In order to decrease pickling time what should we do?
Moreover pickling bath container has capacity of 300 litres. What should be the ideal acid to water ratio at room temperature?
ekam singh
[returning]
- Punjab, India
---
March 2017
A. Hi Ekam. To my knowledge unheated sulfuric acid is not an effective pickling agent. If you will be staying with sulfuric acid instead of moving to hydrochloric acid, I think you'll need to heat it. Please see letters 58440 & 12028 and the article "The Kleingarn Regenerated Spent Acid ... " in our on-line library because it's not just a simple matter of what percentage of acid to employ; rather, inhibitors, acid-extenders, and metal concentration are all part of the equation.
Regards,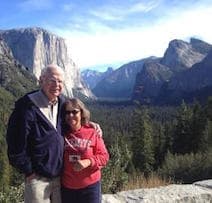 Ted Mooney, P.E. RET
finishing.com - Pine Beach, New Jersey
Aloha -- an idea worth spreading
---
flame gouging
March 13, 2017

Flame Cleaning
Q. Can we use flame gouging to remove scale from annealed iron bars instead of pickling because acid pickling takes considerable amount of time which affects our production.
ekam singh
[returning]
- Punjab, India
---
March 15, 2017
A. In regards to "what acid concentration" or "what alternative method" to use for pickling, really the answer is whatever works.

Pickling as a term just means acid descaling. Descaling just means "get the ugly off so it looks nice". Any method you find that achieves that purpose (and doesn't create any unseen damage) is a viable process. (Which of multiple viable processes is "better" depends on cost, hazards, etc.)

To the question of "Will descaling method/parameters X work for material Y?" the answer depends on what you fill in those blanks with. Industry standards and such often give known working methods and parameters for specific materials. Otherwise, I like the old standard "Try it and see!"

Ray Kremer
Stellar Solutions, Inc.

McHenry, Illinois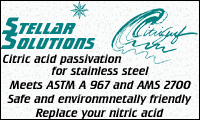 ---
Does rod diameter affects acid concentration during acid pickling?
March 19, 2017
Q. we are using iron bars of different diameter (11-45mm) and to remove scale and rust from them we use sulphuric acid pickling.
i want to know can we use same amount of acid to pickle rods of different dia. ?
ekam singh
[returning]
- Punjab, India
---
March 28, 2017
A. Ekam Singh,
Unless I'm misunderstanding, the acid doesn't care what the diameter of the rods is.

Ray Kremer
Stellar Solutions, Inc.

McHenry, Illinois