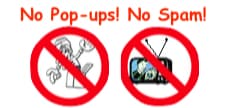 World's top finishing resource since 1989
Chime right in - No login req'd
topic 29424
Coating pre-treatment chemical replacement
2004
Dear sir,
Recently I was asked by my boss to reduce cost on pre-treatment chemicals. I have no other options but cut down the number of tank maintenances. This is because in each maintenance I'll replace the whole solution. (twice a month). So I would like to know, 1. Can I reduce the maintenance frequency? If not why? 2. What are factors should be considered if want to reduce maintenance frequency? 3. Do you have any suggestions regarding this matter because I'm quite new to this field (powder coating). On top of that, I'm required to present this by next month.
Pls advice, regards,
Saravanan s/o Ramalingam
powder coating (microwave ovens) - North Klang Port, Selangor, Malaysia
---
2004
My experience is that virtually every 'cost reduction' program fails, because intrinsic to the whole philosophy is the belief that the quality is too good or at least good enough, whereas quality is actually never good enough. I see no reason why your program will prove to be an exception :-)
But either way you need a technical basis for deciding when to dump and replace the solutions. Hopefully, this can be based on 'control points', i.e., things that you can both measure with confidence and correlate with the performance of the solution. They might include pH, alkalinity, percentage of dissolved solids, percentage of suspended solids, oils and greases, etc. If you are using proprietary processes, the supplier's technical data sheets will give you a start on this. Lacking that, the exhaustion of the solution is probably more closely related to total square footage processed than to weight processed, operating hours, or calendar time.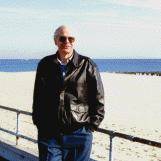 Ted Mooney, P.E.
finishing.com - Pine Beach, New Jersey
Striving to live Aloha