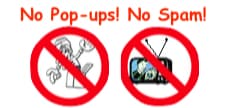 World's top finishing resource since 1989
Chime right in - No login req'd
topic 29422
Pickling compound for 300, 400, 17-4ph alloys
2004
My company provides electropolishing and passivation services to general industry. We primarily work on 300 series stainless, some 400 series stainless and some 17-4ph stainless. I am looking for a pickling bath that would enable me to brighten and descale these alloys. I have experimented with a bath made of 3-5% ammonium bifluoride, 20% nitric and the balance water. This does quite a nice job, however I am concerned with the health risks associated with this bath. Are there any other pickling baths I could look into and weigh their advantages and disadvantages. I am currently looking into a ferric chloride bath.
Kurt England
Electropolishing Job Shop - Monroe, Connecticut, United States
---
2004
Please stay away from chlorides if you want to get the best performance in corrosion resistance.


Lee Kremer
Stellar Solutions, Inc.

McHenry, Illinois