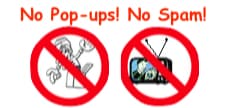 World's top finishing resource since 1989
Chime right in - No login req'd
topic 29419
11% phoshorus by wt. electroless nickel - technical and economic challenges?
2004
What are the technical challenges in plating high-phosphorus electroless nickel, with a phosphorus content of over 11% by weight? My understanding is that this type of electroless nickel is completely amorphous and pit free, offering the best corrosion protection. It also minimizes tool wear for diamond turning applications, compared to deposits of lower phosphorus content. Reportedly, it also offers the lowest levels of trace contaminants. Yet my direct and indirect experience suggests that few platers are capable (or willing) to deposit such nickel. Technically and economically, why is it more difficult to plate over 11% P electroless nickel compared to over 10% P? Are the costs significantly higher? Are the markets small?
Grant Kiehne
engineer - Bloomfield, Connecticut, USA
---
2006
According to what I know, the difficulty depends on what thickness that you. It is not difficult to control the P% content, but it is not easy to control the surface quality as the deposition layer is over 100 um. And this process takes much time and yield is not high and satisfied.
Becker Chian
- Taipei, Taiwan