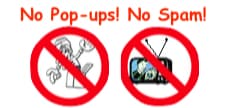 World's top finishing resource since 1989
Chime right in - No login req'd
topic 29412
Corrosion by chlorine dioxide gas
2004
Hello,
I am looking for specific references pertaining to the corrosion of any materials by chlorine dioxide in the gaseous phase (as opposed to aqueous). I am especially looking for corrosion on steel or other metals, but any other material would also be appreciated. I have found a great deal of anecdotal evidence on the internet that is, for the most part, contradictory. That's why I'm looking for actual studies that have been performed.
Thank you in advance,
Allison Hinds, Ph.D.
corrosion - Frederick, Maryland, USA
---
2007
Allison:
If you are able to get any authoritative references,I would appreciate it if you are willing to share them. I have been working with chlorine dioxide since 1988 and have extensive experience with its use in aqueous solution, but am on my learning curve regarding gaseous applications. Agree that the net information on corrosion is confusing. A.R. Pitochelli, Ph.D.
Anthony Ricci Pitochelli
- Wichita, Kansas