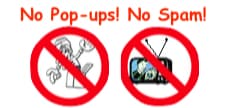 World's top finishing resource since 1989
Chime right in - No login req'd
topic 29400
Organic removal from gold
2004
I am wanting to clean any organics inside of a gold metal package. I was curious if H2SO4:H2O2 will react to the gold along with a step2 clean NH4OH:H2O2.
John Atwood
electronics mfgr. - New York, New York, USA
---
2004
Cyanides and aqua regia (a mixture of hydrochloric and nitric acid) are about the only chemicals that attack gold. Not so if the gold is thin and porous. Then, any chemical that attacks the substrate will pass through the pores and lift the gold layer.
Guillermo Marrufo
Monterrey, NL, Mexico