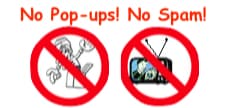 World's top finishing resource since 1989
Chime right in - No login req'd
topic 29396
Hot dip galvanizing of gate caused distortion
2004
Q. Could a steel gate, 3000 long x 2000 wide, be damaged in any way by hot dip galvanizing? The frame of the gate is made of 89 mm diameter 4 mm thick steel pipe with 3 mm steel plate cladding. There are 2 inside vertical supports of the frame, made of the same size CHS spaced 1000 mm. Thanks and Regards
Louka Shopov
Engineering Design - Kalgoorlie-Boulder, Western Australia
---
2004
A. You would probably need to have the galvanizer actually look at it. Remember that galvanizing is a hot process and you cannot have any sealed pipes galvanized because, if there were some water in them, the pipe could explode in the galvanizing kettle.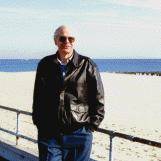 Ted Mooney, P.E.
finishing.com - Pine Beach, New Jersey
Striving to live Aloha
---
2004
A. Further to what Ted said above, distortion can be an issue. 3 mm sheet was probably hot and cold rolled, possibly stretch leveled, and hot dip galvanized will partially stress relieve. In addition fabrication stresses are built in. The sheeting might not be as flat as it is not. Having said that, most galvanizers do hundreds of tonnes of this type of material with relatively few problems.

Geoff Crowley
Crithwood Ltd.

Westfield, Scotland, UK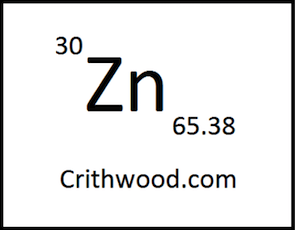 ---
---
April 6, 2016
Q. We also had experience of distortion of gates namely:

1) Gate 4.7 x 2.5 meters made of SHS 100 x 3mm (frame) and SHS 80 x 3 mm spaced about 60 mm parallel to the long side with thin sheet metal in between tack welded. One support 1 meter from one side. The 1 x 2.5 meter opening serves as frame for the door.

2) Gate 3.5 x 3.0 meters made of RHS 120 x 60 x 4 mm (frame) and 20 mm square bars running parallel to the long side with some decorations. The bar run about 2.0 meters without weldments.

Because of the dimensions, the gates were double end dipped on its long side. The elements near the surface of the zinc bath (about 3-8 inches) were heavily distorted, the frames did not. Galvanizing temp is about 445 °C. Dipping time for #1 is about 5 minutes, #2 is 2.5 minutes.

Why is the distortion occurring only at the part near the zinc bath surface? Can these be avoided if the gates were dipped with the elements in vertical position?
David Serate
galvanizing factory - Askar, Bahrain
---
April 9, 2016
A. Mixing thick and thin (relative to each other) in the same fabrication is "designed to distort" in galvanizing.

The thinner parts heat quicker and cool quicker than the other parts. But the welds constrain them, so the expansion and contraction must go somewhere, so the metal bends.

At the interface between zinc and air (in a double dip), the part submerged is at 445C, and the part in air perhaps at 50C, about 400C of a difference over a short distance of perhaps 200mm.
It must distort. It's predictable, it's inevitable, AND therefore its avoidable.

This type of distortion can be designed out, the same way it was unwittingly designed in.

Geoff Crowley
Crithwood Ltd.

Westfield, Scotland, UK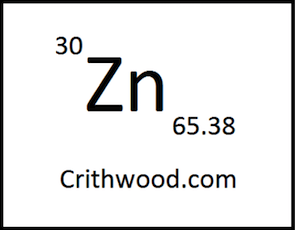 ---
May 23, 2016

Thanks for the response Geoff.

Today, we galvanized another gate with a RHS 150x50 mm outside frame and 20-mm square bars as inside grills. The whole gate is 5x2.5 meters. Actual zinc bath depth is about 2.5 m. The article was galvanized in one dipping and had no problems of distortion. I think, double-end dipping and unsuitable design was the cause of the distortion of the previous gates. The internet can always show you "how to" but experience teaches you "how not to".
david serate
[returning]
galvanizing factory - Askar, Bahrain