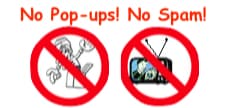 World's top finishing resource since 1989
Chime right in - No login req'd
topic 29393
CENTRIFUGAL DRYER
2004
OUR COMPANY IS A DIE CASTING COMPANY ENGAGED IN CASTING ALUMINUM AND ZINC PRODUCTS. WE ALSO DO CNC MACHINING ON OUR OWN PRODUCTS, IF THE CUSTOMER REQUIRES IT. WE RECENTLY GOT SOME ORDERS FROM AN AMERICAN COMPANY AND A CHINESE COMPANY TO MANUFACTURE VACUUM PUMP PARTS. THE PRODUCT REQUIRES DI-CHROMATING PROCESS (ALODINE DIPPING). THIS PROCESS IS NEW TO US. THEY REQUIRE COMPLETE DRYING AFTER THIS PROCESS. MAYBE BY CENTRIFUGAL HOT AIR DRYING.
MY QUESTION IS: CAN ANYBODY RECOMMEND TO ME THE BEST TYPE OF DRYER TO USE? I'VE ALREADY SEARCHED THE NET AND THERE'S TOO MANY TYPES TO CHOOSE FROM. PLEASE HELP! THE PRODUCT IS MADE OF ALUMINUM, AND IS 75mm X 200mm, AND I NEED TO PRODUCE 3000 pieces PER 8-HR SHIFT. MANY THANKS TO ALL WHO COULD HELP ME!
ERIC SANCHEZ
ALUMINUM DIE CASTING AND CNC MACHINING - PASIG CITY, METRO MANILA, PHILIPPINES
---
2004
A centrifugal dryer looks like and operates like the spin-dry cycle of a top-loading washing machine. The big advantages of centrifugal dryers are speed and energy efficiency because most of the water is rapidly flung off rather than having to be evaporated.
However, potential scratching and part damage are problems. For large aluminum parts like this I doubt that centrifugal drying is the right way to go.
You did not mention whether these parts are individually racked for the chromating process or handled in bulk. If individually racked, the racks can go into a "box dryer". If handled in bulk, they can be unloaded onto a "belt and tunnel dryer"; in this case they are put onto a rubber or stainless steel mesh belt which conveys them through a tunnel which exposes them to heated air. A rubber belt would minimize scratching of aluminum parts but would not allow the good air circulation that a metal mesh belt would.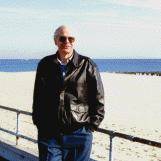 Ted Mooney, P.E.
finishing.com - Pine Beach, New Jersey
Striving to live Aloha
---
2004
Hi Eric ! I don't know if the following is of any interest or help to you ... but at least it should get you thinking on the right track.
A company in Stratford, Ontario makes automotive radiators ... and to dry the cores after they have been fluxed, they go, as Ted suggested, on a belt inside a tunnel.
They are then 'hit' with a narrow high speed airstream of around 6,000 fpm to wipe out the flux in the cores. No heat was used. (was it 8,000 fpm? I forget)
This was a Swedish design. Opposite the 'hit' zone was a hood with ducting leading to the outside. Due to the amount of entrapped moisture, this needed a mist eliminator (so-called) of highly dubious design along with the main push fan and also suck fan. The ends of the tunnel were shrouded to reduce/eliminate any carry-over.
This I replaced with a SINGLE Fibreglass fan and an efficient horizontal blade type eliminator. In case someone says that this won't work, ah, that's what the chief engineer of their U.S. Lavonia plant said ... but years later he COPIED that design! ... but at least he came to use for the eliminator.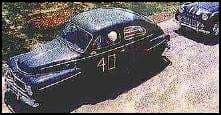 Freeman Newton [dec.]
White Rock, British Columbia, Canada

(It is our sad duty to advise that Freeman passed away
April 21, 2012. R.I.P. old friend).

---
2004
Many thanks to Ted and Freeman. The information you gave me will surely help a lot. I'll try the conveyorized dryer. I think this would work well with our products.
Regards,
ERIC SANCHEZ
Die Casting and CNC Machining - Pasig City, Metro Manila, Philippines