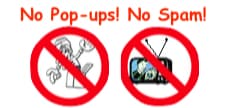 World's top finishing resource since 1989
Chime right in - No login req'd
topic 29381
Como llegar a un acabado espejo en los metales
2004
Me dedico a la fabricacion de letras en placa de metal, como aluminio, laton , bronce y acero inoxidable, en espesores de 1/8" hasta 1/4", con acabados cepillado y brillante lo mas parecido al espejo. adquiri una lijadora de banda ancha de 91 cm, para dar acabados, el acababado cepillado no es el problema, el problema es el brillante, actualmente lo hacemos de manera artesanal desde un grano grueso hasta el mas fino. Mi pregunta es como puedo industrializar mi proceso y con que productos utilizar. Despues corto con waterjet. Gracias.
Rafael Torres Vidal
Fabricante de anuncios - Cancun, Quintana Roo, Mexico
---
2004

opinion!

Since when did you decide to print questions in Spanish?

[Name withheld by editor]

- USA

---

2004

Hi. We started this worldwide web site in 1995 and we immediately welcomed letters in all languages (but they were sorted by language so you may not have seen them); we also tried to maintain a dictionary of finishing terms in every language.

But after 9-11 (2001), and learning about steganography, we discontinued most foreign language postings. At about the same time we started getting so busy that we simply didn't have the time to handle non-english letters anyway.

But we've printed occasional letters in Spanish or French in the meanwhile, if the question is well-written and interesting because we have a broad NAFTA treaty with countries & provinces whose official languages are Spanish & French and many of our advertisers are trying to reach them. Plus, Spanish and French have been the traditional foreign languages taught in high school since you and I were in school, so to most readers they're generally comprehensible with a little dictionary, babelfish, or google translator work. Finally, steganography in Spanish or French text is very unlikely to slip through.

We're not trying to make a political statement, just some reasonable compromises to satisfy our advertisers and our readership. Thanks.

Ted Mooney, P.E.

finishing.com - Pine Beach, New Jersey

Striving to live Aloha




----
Ed. note July 2013: Actually even French and Spanish letters became too time consuming. We don't have time to post all the letters we get anymore, and it didn't make sense to spend a lot of time on one Spanish letter and throw way 5 English letters we could have posted in the same time :-)
---
2004
English and spanish answer (Contesto en inglés y español):
Vibratory tumble finishing is used for high volume automated polishing. (El acabado vibratorio en barril se usa para pulido automatizado en altos volúmenes). It is known as (se le conoce como) tamborileado in Mexico.
Guillermo Marrufo
Monterrey, NL, Mexico
----
Ed. note: Muchas gracias, Guillermo :-)