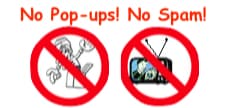 World's top finishing resource since 1989
Chime right in - No login req'd
topic 29347
Shock absorber shaft finishing
A discussion started in 2004 but continuing through 2018
2004
Q. We currently manufacture shafts from EN8 (for shock absorbers) and have the shafts hardened and flash chromed. We are looking at alternative materials for the shock absorber shafts, and one of the materials is 17-4 ph. My questions is this, is it necessary to have the 17-4 shafting chromed either flash or hardchrome, or can the material be used as is, just ground and polished? Are there any other alternate finishes or processes we could use in this situation.
Thanks in advance.
Glenn Classen
Shock absorber manufacturer - Wynberg, Gauteng, South Africa
---
2004

A. Chrome serves two purposes in your application: corrosion protection and scratch resistance. Now, a 17-4 stainless will not require corrosion protection but its surface is not hard enough to resist scratches as is, so you will need to chrome it anyhow. Both material and plating costs will go up.

Guillermo Marrufo




Monterrey, NL, Mexico





---

2004

A. First, I am not familiar with EN8 material, or at least by that name. 17-4 is a relatively tough, strong hardenable material. It is moderately rust resistant. Flash chrome means different things to different people. Are you putting it on for wear resistance, corrosion resistance or for cosmetic reasons? A guess is that hardened 17-4 would have adequate wear resistance. It might have adequate corrosion resistance. It might have adequate cosmetic appearance. So, is Flash chrome needed? You will have to determine that. Is hard chrome needed? I rather doubt it. PS, hardened 17-4 is a little more difficult to plate than several other steels, so make sure that your plater can do a good job with it before you bet the farm.

James Watts




- Navarre, Florida





---

2004

A. Mr. Classen

World over, shocker rods are hard Chromed to 6 and more Microns single side... or 12 Microns at least on the Dia. As of now no VIABLE substitutes are available that are field tested and proven.

Stay with Hard Chrome - work with good High speed High Eff bright Hard Chrome processes.

Regards


Asif Nurie [dec.]
- New Delhi, India
With deep regret we sadly advise that Asif passed away on Jan 24, 2016


---
2004
A. I used to plate a lot of hydraulic piston rods in my former life as a hard chrome plater made out of 17-4 material. You don't list the criteria that defines what your use is so there is no way to know if it can be used or not. 17-4 has lead in it so I would assume it is inherently softer than other stainless materials.
If the specification calls for hard chrome I would continue to do so until you have done a thorough design of experiments. You obviously need to check for hardness but you should also include wear resistance, corrosion resistance, adhesion and any other physical characteristics that are needed for your particular application.
An alternative to hard chrome is nitride coating which penetrates up to .020" into the base metal depending on the metal. It wears well and is very corrosion resistant. Good luck.

Daryl Spindler
, CEF
decorative nickel-chrome plating - Greenbrier, Tennessee
---
2004
A. Daryl,
17-4 (and the much more common 17-4PH) does not contain lead. Even if it did, the lead content of lead-containing steels has no effect on the hardness of those steels. Both 17-4 and 17-4PH can be heat treated to a wide range of strength (hardness) levels, all of which are much stronger (harder) than the conventional austenitic (304/316 etc) stainless steels. The top limit of strength (hardness) of 17-4PH is higher than that of straight 17-4, because the strengthening conferred by the copper in the alloy (the precipitation-hardening phase) is additive to the inherent high strength of the martensitic matrix that is common to both 17-4 and 17-4PH.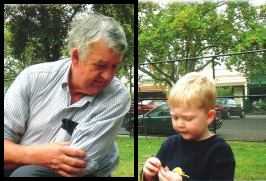 Bill Reynolds [dec.]
consultant metallurgist - Ballarat, Victoria, Australia
We sadly relate the news that Bill passed away on Jan. 29, 2010.
---
2004

Ooops! Good thing I don't claim to be a metallurgist! Don't know where in the heck I got that but thanks for the correction. Sorry for the bad info guys.

Daryl Spindler
, CEF
decorative nickel-chrome plating - Greenbrier, Tennessee
---
2005
Q. Is it then possible to nitrocarburize 17-4ph stainless steel bar in a shock absorber shaft application?
Glenn Classen
- Fountain Valley, California, USA
---
A. Hi Glenn. I understand that many of the ubiquitous "air springs" we see on automobile hoods, lift gates, etc., are Quench-Polish-Quench salt bath nitrided (see "The Kolene® QPQ℠ Process" in our on-line library). I personally haven't seen anything but chrome plating on the hydraulic pistons of earth moving equipment or the visible shock absorbers on motorcycles, and I don't know what technologies are current for automobile shock absorbers.
Regards,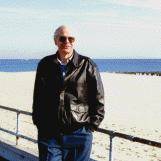 Ted Mooney, P.E.
finishing.com - Pine Beach, New Jersey
Striving to live Aloha
---
---
Chrome Plating Defects
June 9, 2018
Q. My situation:
Dear Experts,

We are producer of Piston Rods for Shock Absorbers and facing defects in Piston Rod chrome plating. Defects are Pitting,Pin holes and plating cracks (Pictures of defects are attached for reference).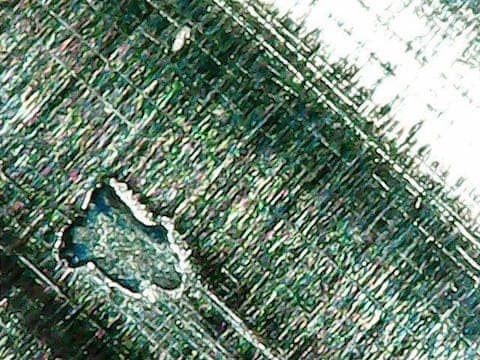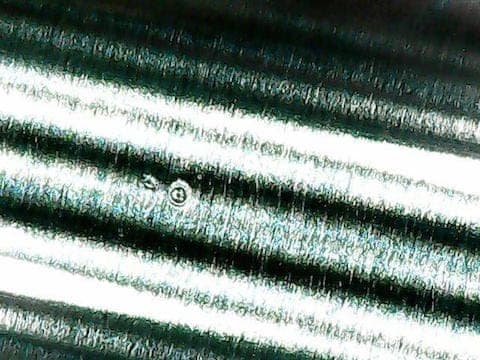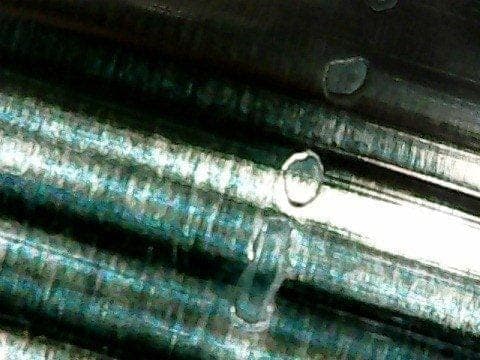 Suggestions are required to control chrome plating defects.

Following are the product specs :
1. Rod Dia = 21.925 ~ 21.935mm
2. Plating Thickness = 15~25 microns
3. Surface Roughness = 0.2 Rz

Regards,
Muhammad Sumair
, Manager Production
- Hub,Baluchistan, Pakistan
---
June 11, 2018
A. Hi Muhammad,

You may increase plating solution agitation, replenish wetting agent to reduce plating solution surface tension, dummy plate at low CD to remove metallic impurities (if any), enhance plating part pre-treatment/cleaning prior chrome plating, etc.


Regards,
David

David Shiu
- Singapore