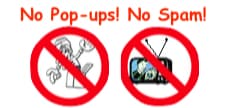 World's top finishing resource since 1989
Chime right in - No login req'd
topic 29340
Distortion due to nitriding
2004
We are attempting to nitride treat one set of corrugation rollers used in a specific process. The rollers have not been heat treated and the unpolished surface tends to be easily contaminated with a resin coating we use on the product being corrugated. My question is if we nitride these rollers will there be any distortion over the length of the rollers and will they be able to be machine polished easily following nitriding?
Thank you,
Ann Denholm
air conditioner manufacturing - Adelaide, South Australia
---
2004
First answer: YES. There is a possibility of distortion depending on the shape of the roll, type of nitriding, processing practices and residual stresses accumulated in it during the machining process.
Second: NO. It will not be easy to post-machine. It will have to be stone ground and if distortion is considerable, correcting this will grind away the nitrided layer. You should examine other alternatives to your sticking problem such as plating it.
Guillermo Marrufo
Monterrey, NL, Mexico
---
2004
Ann,
I have to agree with Guillermo. Distortion is a very real possibility and polishing will not be easy after nitriding. As far as plating alternatives many industries using rollers have them chrome plated and then ground to a low RMS finish. This will provide a hard, durable finish that may preclude the need for nitriding. It might not alleviate the resin sticking to the roller. Other alternatives could be electroless nickel which is then hardened by baking. (still might distort), Co-deposited teflon-electroless nickel or if you want to make your rollers from aluminum you could have them hard anodized (almost as hard as chrome). Hard anodize is also available with teflon either co-deposited or used as a seal.
Tim Hamlett
Decorative Plating - North Miami, Florida
---
2006
Ann,

Your query being general, got a very general and to my mind unsatisfying response. Nitriding produces distortion only when it is gas nitriding. If you consider a modern technique such as plasma [ion] nitriding, virtually zero distortion can be maintained even on parts thinner in cross section as compared to your rollers.

Secondly, if there is less than 10 micron distortion on a 10mm diameter of say a 150mm long shaft made of steel, your rollers will not require any post-nitriding machining. Do a search and much more updated information will show up. Discuss with plasma nitriding specialist, please, not with people engaged in other techniques.

All the best,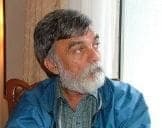 Max Babi
- Chennai, Tamil Nadu, India

(with great sadness we acknowledge the passing of the great
Sir Max [Mushtaque Ali Khan Babi] on March 15, 2015)