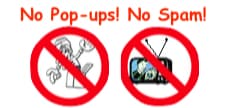 World's top finishing resource since 1989
Chime right in - No login req'd
topic 29332
Electroless Ni plating peeling off after heat treatment
2004
Sir,
We are doing Electroless Nickel plating on a Mazak-5 component. It was given a copper strike before Electroless Nickel plating. After EN plating we heat treat for 2 hrs at 200 C.But Plating gets peeling off or bubbling occurs. What is the reason?
B.Nirupama
Plating shop - Chennai, Tamilnadu, India
---
First of two simultaneous responses -- 2004
What is the substrate material? Machine brand name in this case means nothing to us. What process sequence are you using and where is the separation taking place, from the base metal or is it delaminating from the first copper layer?
Guillermo Marrufo
Monterrey, NL, Mexico
---
Second of two simultaneous responses -- 2004
Too little copper can result in loss of adhesion after heating. copper and zinc alloy together, copper diffuses into the zinc leaving the nickel with nothing to adhere to. Solution: increase the copper thickness to 6 microns.

Don Baudrand
Consultant - Poulsbo, Washington
(Don is co-author of "Plating on Plastics"
[affil links to: Amazon ... AbeBooks ])
---
2004
Mr Nirupama
Please check the pretreatment cycle prior to Cyanide Copper strike. There should be no water breaks.
Please check the mazak is not porous and the bubbling is actually entrapped plating solution bleeding out on heating to 200 C.
Check the peel off Nickel. If the base of the peel off is Copper colored it signifies poor pre treatment.
If it is Nickel colored it signifies poor adhesion between the Copper strike and nickel. This indicates the lack of good rinsing and a sulfuric acid 5 percent Room temp 30 sec activation dip.
Good Luck.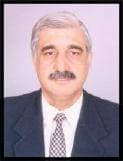 Asif Nurie [dec.]
- New Delhi, India
With deep regret we sadly advise that Asif passed away on Jan 24, 2016
---
2004
Mazak 5 is also know as Zamak 5 is a zinc die casting alloy containing 4 Al + 1 Cu. Don is correct that too little copper can cause adhesion problems. However, another possible cause is the zinc casting itself. This alloy will form an aluminum rich surface layer that freezes first during casting. This layer sometimes blisters from the rest of the casting after heat treatment. This can be confirmed by picking the blister off and examining its back side to see if it is zinc or copper or EN.

If the casting is blistering, it may be necessary to etch the surface layer off before plating with dilute sulfuric acid.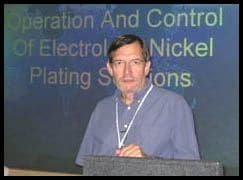 Ron Duncan
- LaVergne, Tennessee
It is our sad duty to note Ron's passing on Dec. 15, 2006. A brief obituary opens Episode 13 of our Podcast.
---
August 27, 2009
Sir we are facing the same problem when we peel off the zinc comes out with copper layer what is the solution for this .Please advice
Umesh Kumar Sharma
- Aligarh, India