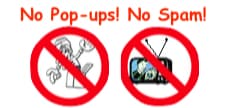 World's top finishing resource since 1989
Chime right in - No login req'd
topic 29326
Electroplating metals from seawater
2004
I am a graduate student studying trace elements in the oceans. I've been looking into ways to concentrate metals (particularly Zn) from seawater and have been wondering if they could be electroplated out. My questions include: Has anyone ever done this before (if so, I can't find any reference to it!)? Will all the other salts in seawater make it difficult to electroplate? Can I expect to get 100% of the zinc out of seawater by electroplating? Will I get other metals such as Fe, Cu, Cr, Cd, etc.? What sort of cathode should I use, it needs to be a pure metal so that it doesn't contaminate the water with Zn. Much thanks for any help.
Seth John
Graduate student research - Cambridge, Massachusetts, USA
---
2004
Sorry, it won't work at all, Seth. When electricity is applied in a plating bath, some portion goes to depositing metal and some portion goes to liberating hydrogen from the water. But electroplating is a process that is extremely concentration sensitive. When there is a great deal of metal in solution the efficiency can sometimes approach 100%, but at seawater concentrations the plating efficiency is very close to zero: you'll consume a lot of electricity, but 99.999...% of it will just release hydrogen.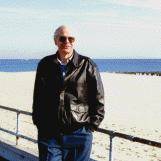 Ted Mooney, P.E.
finishing.com - Pine Beach, New Jersey
Striving to live Aloha