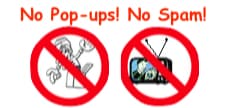 World's top finishing resource since 1989
Chime right in - No login req'd
topic 29320
Rust coming through Tremclad
2004
Last year I used Tremclad high gloss black to paint steel metal exterior security bars on a bank building in Hamilton Ontario. Prior to painting 2 coats of Tremclad I lightly sandblasted the bars.
This year the same bars have started to rust badly not flaking but bleeding through underneath the Tremclad paint. What can I do to rectify the situation and do you offer a warranty on your paint?
Michael Smith
Contractor - Hamilton, Ontario, Canada
Ed. note: This is a public forum, Mr. Smith. Someone may have some advice for you, but there is no guarantee that anyone from Tremclad will ever even see your inquiry.
---
2004
I just finished painting my steel cube work trailer with Tremclad. After I sandblasted the 'whole' thing I applied 2 coats of Tremclad grey steel primer. They went on nicely with a roller and I did a light sand in between to remove some of the rough roller marks. After the 1st coat of white finish paint I sanded and then rolled on the final coat. I am "very" satisfied with the result. The bleeding through of rust you mention must be because you did not use a primer as it is mentioned on the Tremclad primer can that after sand blasting a primer should be used before using Tremclad top coat. I don't know of any quick fix , except to strart over.... sorry.
Den
- Nanaimo, British Columbia, Canada
---
2004
Hi,
I have the most success for controlling rust bleedthrough by using the following processes;
Scrape, sand, wirecup, sandblast, acid-dip or anything else that works to remove as much rust as possible from the surface to be painted.
Use a rust neutralizing product that contains phosphoric acid and follow the directions and precautions.
Use a primer compatible with the top coat paint you wish to use. Again follow the directions and heed any precautions.
If you are satisfied with the results to this point, apply the finishing coats. I again emphasize following the manufacturer's instructions.
I warn you that this can be somewhat time consuming and/or laborious but so far this has provided me with the most satisfying results with rust problems.
Dirk Winters
- Ladner, B.C., Canada