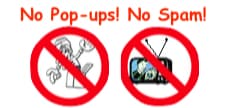 World's top finishing resource since 1989
Chime right in - No login req'd
topic 29313
Need the thickness for passivation dip
2004
Sir,
I am having a plating shop. We do plating in Cyanide Zinc, Cadmium, Nickel. I have two doubts.
1. We do Cadmium and Barrel fasteners with thickness of about 10 microns.After doing this we give passivation dip for light golden yellow color. What is the thickness needed for passivation dip?
2. After giving passivation dip, when we club all the material the color of light golden yellow is going. How to avoid the losing of color? Is there any method for that?
Hoping for an early reply.
Thanking You,
Yalamanchili Raghu Rama Rao
Electroplating shop - Hyderabad, Andhra Pradesh, India
---
2004
Rama Rao Garu, Namaskaramandi.
Please check these aspects.
1)Ensure after plating , 2 rinses in running water..., Nitric acid dip 1 to 2 percent , i.e/: 10 - 20 ml per liter is replenished with 0.5 ml/lit of Nitric every 4 hours of work. This keeps the dip alive and active... This will ensure proper neutralisation of caustic alkali from the Plating bath which is the likely cause of the loss of passivation colour.
2) .....Provided of course the breeze carrying Hydrochloric acid fumes from Pickling is not hitting the stored parts after these are passivated and dried..
3) And lastly I hope the pH of the rinses after Golden passivation are not over 7 or under 6... check this too. It will help to use a DI water final warm 50 centigrade 30 second final rinse because manjira water is HARD.
Good Luck...from the Nizam college 1971 batch..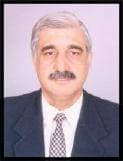 Asif Nurie [dec.]
- New Delhi, India
With deep regret we sadly advise that Asif passed away on Jan 24, 2016