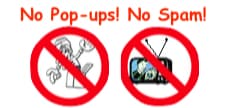 World's top finishing resource since 1989
Chime right in - No login req'd
topic 29312
Making a Silver Catalyst Bed
A discussion started in 2004 but continuing through 2019
2004
Q. Dear Sirs ,
I would like to find out more on the process of silver electroplating in order to obtain the form of silver that is used as a catalyst. Silver catalyst requires high surface area silver. On the dehydrogenation methanol process, the depth of silver bed plays an important role on the formaldehyde yield and methanol ratio used. The depth is approximately at 1 inch. Other than that, I need to keep the silver bed structure from being easily compacted so that the formalin plant might work for a longer period before receiving too large back pressure.
From the requirements mentioned above, the most appropriate silver catalyst bed is the silver catalyst that has the form of "Treeing" or dendritic tree-like silver. Could you please inform me on how to acquire such form?
Thank you.
Purnawidjaja Dana
R & D glue Plant - Jakarta, Indonesia
---
2004
A. Dear Mr. Dana,
The type of silver you are looking for is the silver in a crystalline form plated on the cathodes in electrolytic refining. Mobius and Thum cells used for refining silver create a dendritic crystalline type of silver. You may want to check with local silver refiners to see if they can supply silver from their electrolytic cells. The size of the silver crystals will vary and you could request that the refiner screens out the finer material to prevent compacting in your catalyst bed.
Many years ago a former employer made a silver catalyst for making formaldehyde by fabricating thin silver wire into small "U"-shaped pieces with offset ends. It worked very well but the fabrication costs were high. You may want to check with the larger refiners in Hong Kong or Australia as they may have a ready made silver catalyst.
Best regards,
Jim Sivertsen
Refining & Alloys - Alden, New York
---
2004
A. Dana,
I used to make silver bed for our own formaldehyde plant by my own electrolysis.
Here's how I make my own electrolysis.
1. I use cathode PT-Ti wire mesh width 5 cm and length 25 cm
2. the anode has the same form as the cathode -- submerged into the used silver catalyst wrapped in a cotton basket at about ? to 1/2 of the submerged PT-Ti wire mesh.
3. Both Pt-Ti wires are hung with copper strips attached to a copper pipe (19 mm in diameter). Then I connect this pipe to the DC generator.
4. AgNO3 concentration is at 0.7 - 1.2 mole/lt and with pH of 1.0 - 1.6
5. the distance between cathode and anode is 20 cm
6. copper strip width is 2.0 - 2.5 cm
Andree
[last name deleted for privacy by Editor]
- Jakarta, Indonesia
---
2005
A. Hi,

I am running a formaldehyde plant also.

I too am looking for such a high surface area catalyst. Have you tried Nanochem in Australia?

Please reply. I have made lots of improvements in the plant we can discuss.

Warm Regards,
Ashok Patel
MD and Chemical Engineer
- Baroda, India
---
2005
A. The best way to produce formaldelhyde is to use silver catalyst.
The catalyst is very porous.

Regards,
Tore Aasbakken
- Hamar, Norway
---
---
December 1, 2009
Q. What is the difference between metallic & silver catalyst, and cost-wise which catalyst is best for formaldehyde plant?
rajesh Madhogaria
- Vizag, India
---
---
December 19, 2015
Q. Hi.
Problem: The dark portion of the silver catalyst in the production process Formalin.
After ignition, dark silver part and not red of the catalyst surface.
The uptrend is Formic acid in formalin. The reactor leaks (796 reactor tubes that have been blocked, almost 80%) and then tested and did not leak. The reactor was still part of the dark silver.

Best Regards
mina zakeri
- abadan, iran
---
---
Formaldelhyde leaks into boiler at shutdown
September 20, 2016
Q. Dear Sir,
We use silver catalyst technology for the production of formaldehyde 150 ton/day capacity plant. Our main problem is that every time on shutdown there is leakage in the reactor. As the waste heat boiler is attached to main reactor, the gasses flow through the tubes in the waste boiler and water is in the shell side.
Every time on stoppage there is leakage in tube. What should be the main reason for that and what is the solution?
muhammad Sajjad
- Peshawar Pakistan
---
January 1, 2017
A. Hello Mr. Sajjad,
Is it possible to examine the heat exchanger contained within the waste water boiler for cracks? I assume the problem is not caused by condensation unless what you are describing is a fairly small amount of H2O.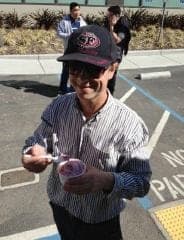 Blake Kneedler
Feather Hollow Eng. - Stockton, California
---
---
May 2, 2018
Q.
Hi. My name is Rana Mohsin from Pakistan
I am a chemical engineer working on fa plant in Lahore Pakistan.
The main problem in our reactor is that our silver catalyst bed cracks within 5 to 10 hours at the time of startup. Due to this reason our product is not achieved and methanol content does not decrease at the desired level.
This problem is not understood by our team.
RANA MOHSIN
prime chemicals - lahore pakistan
---
September 6, 2019
A. Rana moshin, your catalyst should be in shape of curved and not as plate.
Your reactor should not be shaking and bolt it harder.
ehsan isat
- ahvaz, Iran
---
---
June 8, 2018
Q. Hi, I'm a Chemical Engineer student, and I'm doing a project on the capital investment of a formaldehyde plant, but I'm having trouble finding the usual amount of silver catalyst used in the process.
Guilherme Gonçalves de Carvalho Araujo
- Uberlânida, Minas Gerais, Brazil