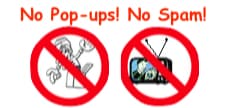 World's top finishing resource since 1989
Chime right in - No login req'd
topic 29311
Nickel Strike and Acid Dip for blister problem
2004
I'm working in chromium plating factory in Thailand. We plate only ABS plastic, such as parts in home appliance and emblems in automotive. Our process starts with etching -> neutralizing -> activator -> accelerator -> electroless nickel and then electroplating processes, acid copper -> semi bright nickel -> bright nickel -> microporous nickel -> chromium. Recently, we found blister (plating layer peel off) problem between copper and electroless nickel (EN) layers in only 3 pieces from about 6,000 pieces/month that we plate in almost 2 years. It is a decorative part in the car at gear location. Unfortunately, they all are found in 3 exported cars to Japan, but not all cars in that lot. We cannot visually detect this problem in our production line, neither all vendors in our tiers in Thailand. I'm not sure those cars are the first lot for export to Japan or not, but normally this model is sold locally in Thailand. Between Copper and EN process, we have EN -> DI rinse (still) -> DI rinse (overflow) -> Cleaning by sponge (because of small dust from EN) -> Copper. We get suggestions that we need Acid Dip and Nickel Strike between EN and Copper processes.
1) I would like to ask about the function of Acid Dip and Nickel Strike. Acid Dip takes off metal oxidation? Nickel Strike makes conductive layer thicker on top of EN layer?
2) Do we really need these processes or we just should have? We send our parts for thermal shock testing with 5 cycles. They all pass. Moreover, why we found only 3 pieces if our process is not complete.
More details such as concentration, plating time and current density for Nickel Strike will help us a lot.
Thanks.
Teekapol
chromium plating on ABS plastic - Prasamutjedee, Samutprakarn, Thailand
---
2004
The 'cleaning by sponge' sounds like the problem to me because it sounds like a manual operation that may sometimes allow the nickel to passivate. Experience has proven to you that your process usually works. But nickel is prone to passivation (a tarnish film that prevents good adhesion) if too much time or any drying occurs between the electroless nickel and the copper plating process.
I'd say continue doing what you are doing but if any part dries or takes longer than X seconds to get to the copper plating tank it must be removed from the process. So that needs to be part of your process control spec.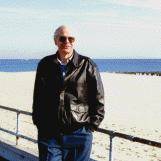 Ted Mooney, P.E.
finishing.com - Pine Beach, New Jersey
Striving to live Aloha
---
2004
Other possibilities are, immersion copper on the nickel deposit due to not having current on when the rack enters the copper plating solution. Also insufficient thickness of EN. thin deposits are porous, a minimum thickness of 0.1 µm (i.e., 40 millionths of an inch.)The fact that not all parts have the problem points to position on the rack. if no current on entry, the lowest parts have a long exposure to copper than other parts giving greater opportunity of a non-adherent immersion copper.

Don Baudrand
Consultant - Poulsbo, Washington
(Don is co-author of "Plating on Plastics"
[affil links to: Amazon ... AbeBooks ])
---
2004
Mr Teekapol
Sivadee Khap.
In India most platers follow a similar cycle. The Point you possibly left out is that your EN is a Home made Brew. ? Is that right ? In any case please install a small filter on the EN bath. Run it continuously. Consider a proprietary bath that plates more consistently without precipitates..
2) Sponge wipe the parts for now. Experiment without the sponge on a few parts after the filter has run for a few days.
3) Dip in 5 percent Sulfuric acid after Sponge wipe and the Re jigging.
4) the strike is optional and it is a dull acid copper without brightener with air agitation and Phos Cu anodes.. The CuSO4 is 150 gpl. , to 180 gpl, , the Sulfuric is 70 to 75 gms per lit and the Chloride is 100 ppm. No brightener , at 3 to 5 volts for 2 to 6 minutes. ( 2 to 4 microns) Then rinse, Sulfuric dip in a separate bath 5% for 30 secs, DI rinse . Acid copper.
Your problem of adhesion is due to negative adhesion forces caused by the settlements in EN and the sponges getting contaminated.And particles. The sponges are the main issue. Discard daily. These pick up dirt, scuff, and even oils.Hot weather makes them sticky when dry. Junk the sponges daily. Junk Hand gloves before they get sticky. ( Junk = throw away) I have solved similar problems here. Good luck.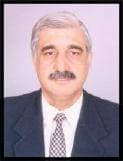 Asif Nurie [dec.]
- New Delhi, India
With deep regret we sadly advise that Asif passed away on Jan 24, 2016
---
2004
Sawasdee krab (Thai greeting, Asif knows a lot about Thai).
Thanks, Ted, Don and Asif for your suggestions. EN is our home made, Asif, you're right. In the past, we did not filter EN, but this year, we do have filter running continuously. Also we always junk sponge daily. I think we need sponges in the past because we don't have filter, but we may not need them now with filter running. We tend to do the same as what we used to do. I always discuss with my staffs that sometimes, it's our believe, not the fact. Prove it. So, we are now testing as your recommend in item 2 and 3. But item 4, we try to figure out how we set up the strike bath. What's different between Nickel and Copper strike, pro and con?
Teekapol Sajjaratanachot
chrome plating on ABS plastic - Samutprakarn, Thailand
---
2004
Dear Mr. Teekapol Sajjaratanachot,
The Dull Acid Copper strike will adhere better after a 5% Sulfuric activation to the Electroless Nickel base. Being Dull it will also cover up (meaning 'bridge') small defects in your EN including tiny gaps.
Chloride Based Nickel Strike will adhere better to the EN base but it will not help cover defects in the EN, it will be a harder deposit and if Organic Impurities co-deposit there are chances of thermal cycling failure.
Lastly the dull copper is more ductile than the dull High-Chloride Nickel strike.
Lots of Luck, Regards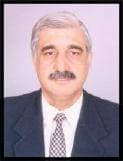 Asif Nurie [dec.]
- New Delhi, India
With deep regret we sadly advise that Asif passed away on Jan 24, 2016