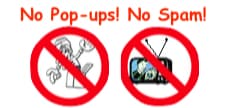 World's top finishing resource since 1989
Chime right in - No login req'd
topic 29308
About Rhodium Plating
2004
Yesterday at a local jewelry show I learned of the option of having yellow gold jewelry Rhodium plated. On the spot, I had my wedding ring and a very good bracelet plated. I was delighted with this option despite the fact that I realized they would eventually have to be replated. I have other white gold jewelry that I wear all the time, including for swimming in chlorinated pools (YES!)and it has never yellowed over the years. My question is, now with these plated items, are they more likely to yellow faster if I swim with them on, or if I take them off before going in the pool? thanks!
Margaret Johnston
I am a wearer of jewelry. - McLean, Virginia
---
2004
Hallo Margaret Johnston,
Good to know you have learned rhodium plating on yellow gold jewellery. Now do you know how long that jewellery have been in rhodium solution I mean how much time did you plate? If it is about 120 seconds then it is thin plating it'll come out if you wear while swimming or not b'coz it is thin plating and you'll have to do every 2 or 3 months rhodium plating. For your white gold jewellery it seems that they are solid white gold and then plated with rhodium, platinum or palladium.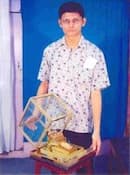 Dipen Pattni
jeweler/goldsmith - Dar-Es-Salaam, Tanzania