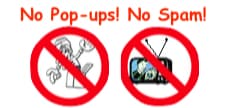 World's top finishing resource since 1989
Chime right in - No login req'd
topic 29300
Repairing plastisol coatings
2004
I looking for a suitable method for repairing the surface finish of external profile steel cladding panels to an industrial building. The current finish is a plastisol coating which is peeling in part and has become friable.
Cliff Kirk-Brown
Building Surveyor - London, England
---
2004
Hi Cliff,
As you probably know, Plastisol is a liquid PVC monomer which, after being heated in an oven, becomes solid, a process where a CLEAN metal part is heated, dipped into the plastisol, then after it has dripped enough, goes into the oven. The thickness depends on the mass of the steel, the heavier it is, the longer it holds heat, the greater the coating thickness.
It sounds as if your metal parts weren't clean enough.
The only thing I can think of is to get some PVC cement (or PVC clear primer) and add to this shavings from a lathe, for example, to get a consistency of around 20 to 25% solids. The heavier the 'mix', ergo the thicker will be the coating.
Do this in the open due to the 'smell' of the THF solvent used for PVC cement. Apply with a brush or trowel and let it dry .... but you need a nice clean surface.
You didn't mention the colour. Plastisol could be ANY colour and pipe grindings/shavings are invariably white or grey. If the colour is black, bad news. ... then I can only think of using ABS pipe (which is normally black)and again make up a heavy mix, ... but preclean the PVC first of all as the ABS solvent (MEK / methyl ethyl ketone) is not as powerful as THF and you'd want to get a good bond.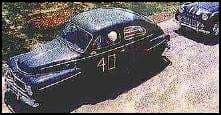 Freeman Newton [dec.]
White Rock, British Columbia, Canada

(It is our sad duty to advise that Freeman passed away
April 21, 2012. R.I.P. old friend).